This thread is to document the modifications and rebuilding of a Powerglide transmission when used in an Electric vehicle application.
The Powerglide whys and wherefores have already been discussed in great length in several other threads. This one is just for the technical side.
Basically any aluminum cased Powerglide will work. (no cast iron models are used) Reserve the air cooled ones for lighter vehicles as The fluid cooling path was deleted in them so they can not be converted for heavy vehicle use without some bother.
There is no special advantage to a rear pump model, as we will not be "Push starting". The front pump keeps pressure up and the transmission stays in gear clear down until about 50 RPM's. (You can regen down to 50RPM's with only a front pump. Your regen is into the dead zone by then and has shut off.)
Powerglides used in 4, 6, and 283 V-8 models were a lighter duty type and had a 1.82 low and reverse ratio. Most all 327 and up V-8 models were the standard duty 1.72 ratio. I prefer the 1.82 models that the racers don't like.
This one happens to be a 4 year old TCI built "Circleglide".
It has been converted to oval track racing by a full manual valve body, removed governor and direct drive coupler. The side case flanges have been sawed off to allow a flex-plate scattershield to fit. (not necessary in an EV application.)
Low gear is applied by a band that clamps around the forward planetary drum forcing the planets to rotate (low gear).
This one just removed from our victim transmission is a Kevlar lined model.
Kevlar is not really needed or wanted for EV use. Kevlar is for slip-starting cars in gear. Our motor is at zero shaft RPM's when we engage low gear.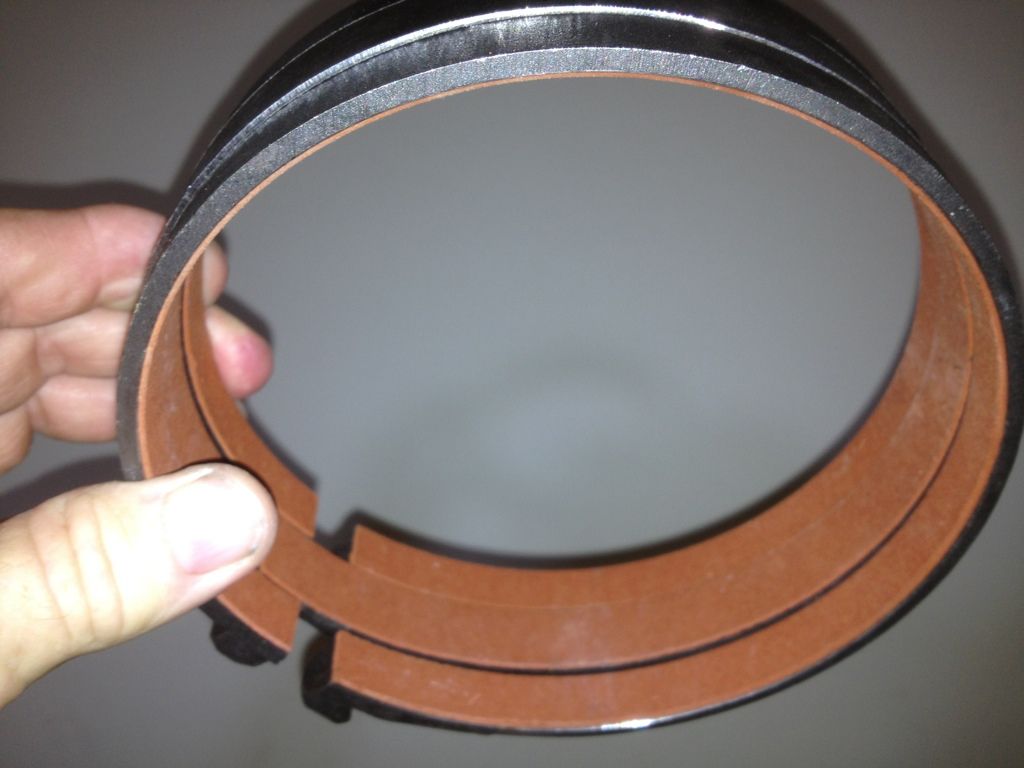 We are using the Red Racing type. The stock Raybestos will work fine too.
The low band is tightened by hydraulic action against a servo (Piston).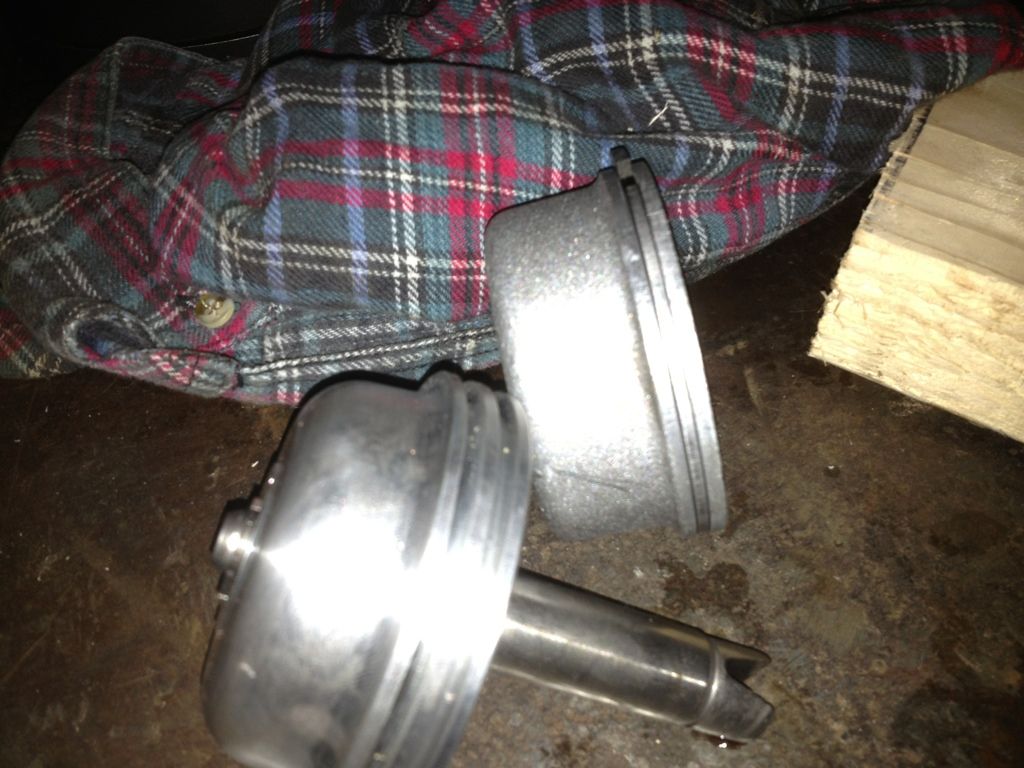 Here is the standard single seal piston and our upgraded two ring model. ($25)
A high gear clutch pack locks up the planetary giving a straight through power path (high gear). It uses clutches. (4 to 10 of them depending on motor power).
We are using 6 clutch plates with the Red Racing lining. It is supposed to be good up to 500 HP.
The planetary comes with an aluminum center hub. An upgrade to a steel hub is a good thing. (and cheap at $40).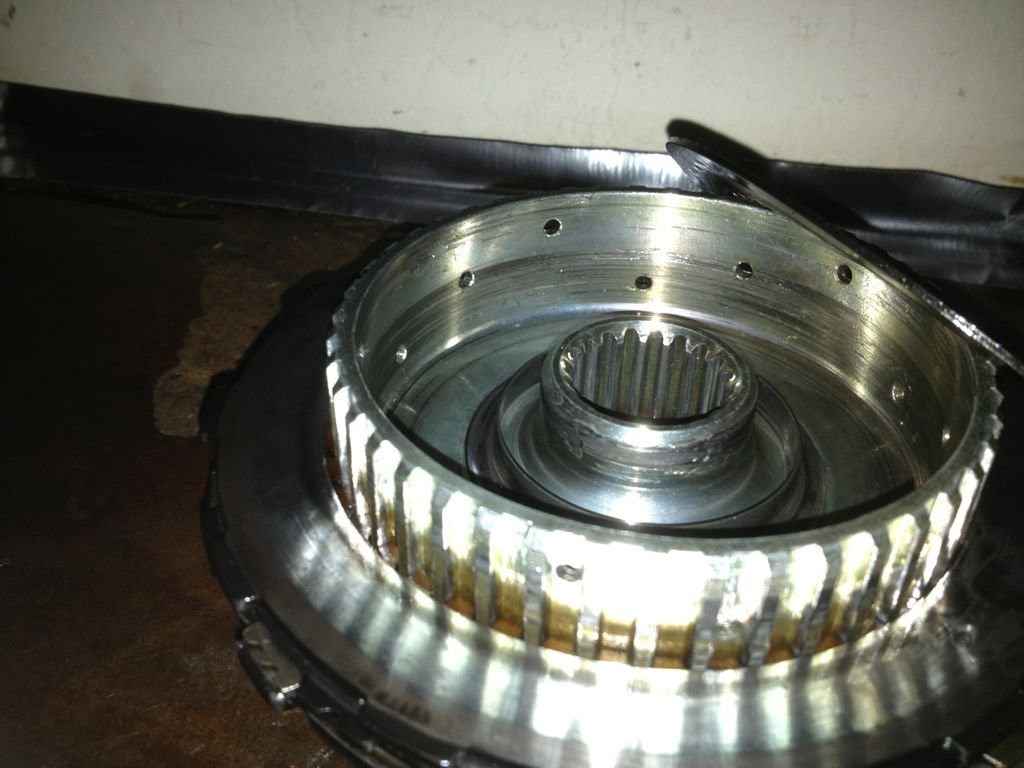 All of those holes are for the oil trapped between the clutch plates to drain through and speeds up the shift.
That leaves reverse. It uses clutches to stop the sun gear forcing the planets to rotate backwards. There are 5 clutch plates. We can eliminate 2 and get by on 3 easily due to our light weight car and the ability to back up slowly and gently.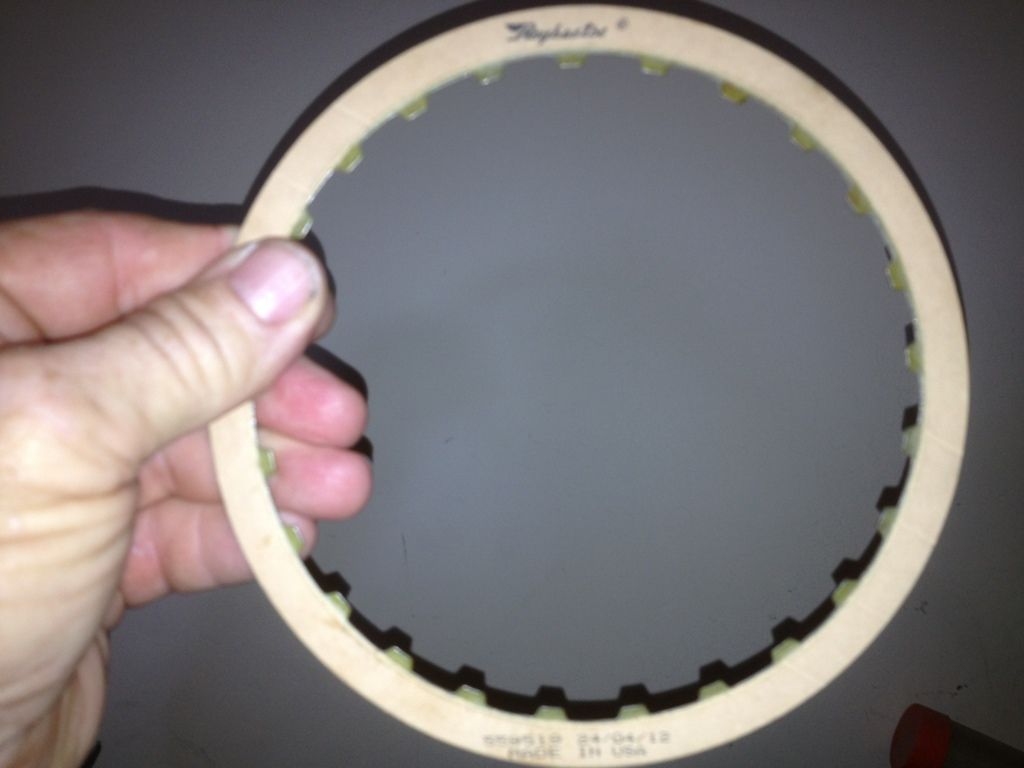 We use stock Raybestos compound for reverse.
The reverse clutches and steel plates rotate when in low and high gear. They are not pressed together, but they have oil drag so more plates mean more drag in low and high. (We only need 1 to be honest).
The reverse clutches are splined directly in the aluminum transmission case. There is always some wear. (Trans brakes wear cases there) There is an upgrade called "case-savers".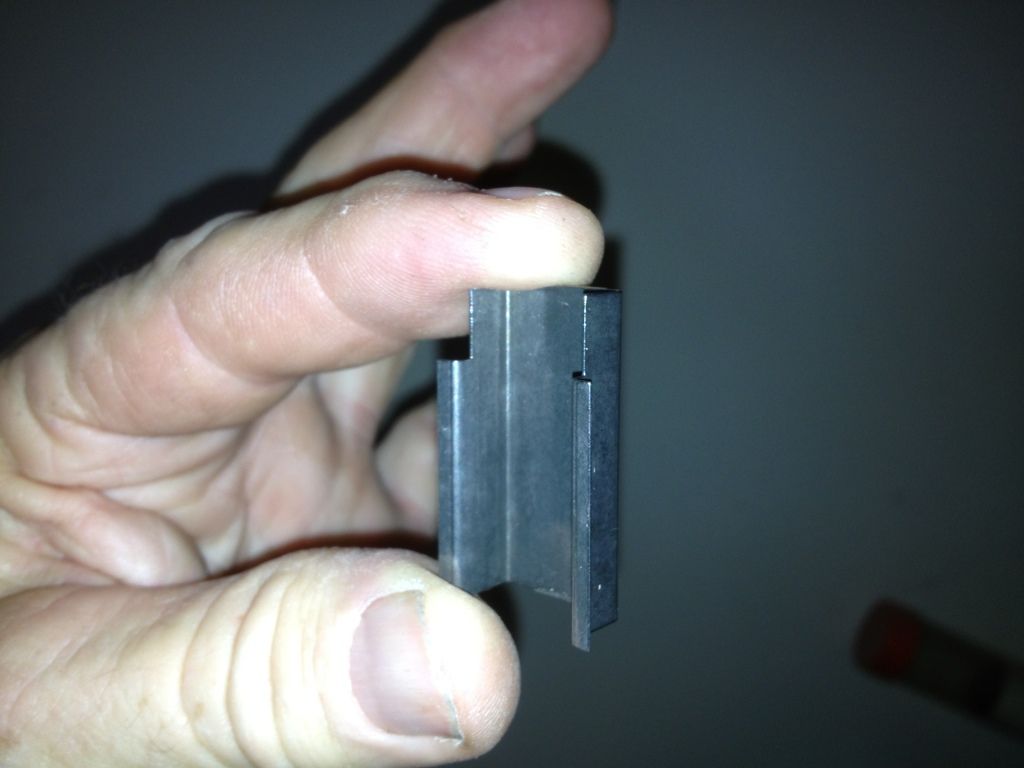 They are stainless steel inserts that go into the factory slots and stop any future wear and provide for slick reverse clutch operation.
Well, Enough for one day. Tomorrow we go into the tear-down and inspection.
Miz