Quote:
Originally Posted by
samborambo
I think you got a bargain with the 737 APU alternator. See if you can get hold of the datasheet or details on the APU voltage regulator. I doubt you'll find any motor controller off-the-shelf that will suit this alternator.

Find out the DC voltage/current range for the rotor and use a VSD that is programmed for synchronous motors (BLDC/PMSM). You'll also need a constant current DC PWM regulator to supply the rotor.

Sam.
Thanks Sam
I bought two of these aircraft voltage regulators that might work I bought for a total of $45- off eBay. A friend at work said the Aircraft Ground Power units have basically the same generators and components and I have this schematic for a ground power unit (but it's greek to me
).
He said if I could figure out what pins where what, I might be able to use one.
The simpler the better so I'm open to any option to get this working.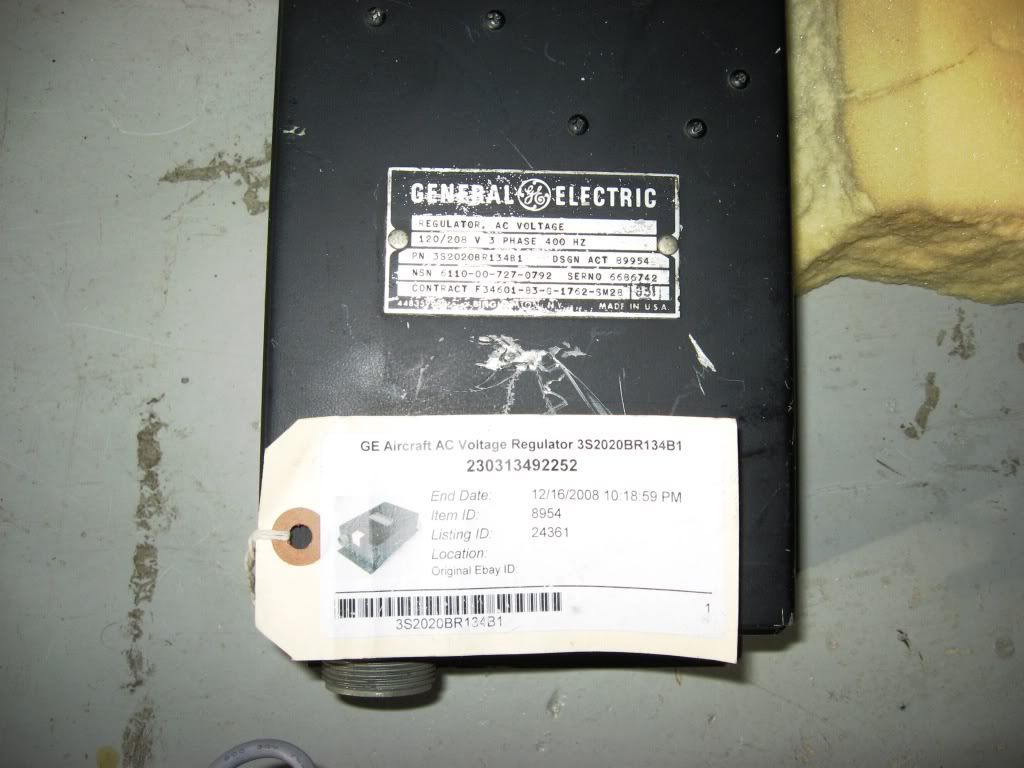 I also bought this thing that looked like it would cross to the same Generator head (another $45-).
Generator head ID plate