Hi people new guy here.
Im E-verting my 98 Yamaha R1 track bike.
Ive had this bike since 2002 and have done 50k km on road, lost my license and track biked it. got it down to 145kg in ICE format. (worlds lightest R1)
But Ive become thoroughly disgusted with all things combustion hence the E-vert.
This project has very specific design criteria the most interesting of which is it only has to run for 20 minutes.
Top speed 280kmh
Built weight 110kg
Motor is a Mars Electric Double Stack PMAC ME0913
which doesnt come on the market untill Feb 14 2010
Battery is A123 26650 solderless framing 120v 13.8Ah 720 pA
Controller is a Kelly 120v 600A.
Heres a couple of shots of the frame reinforcment.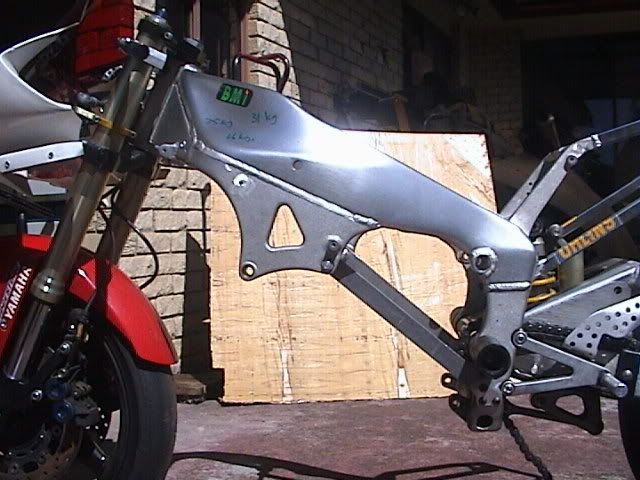 [URL="http://i37.photobucket.com/albums/e62/ripperton_2008/Electric%20R1/DSC00021-2.jpg?t=1267496064"]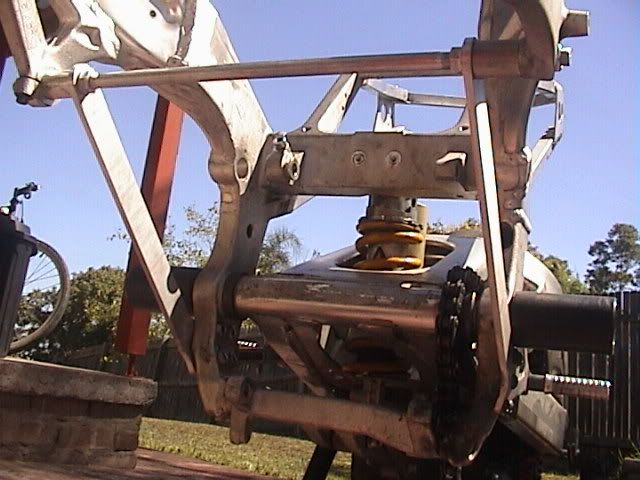 3D model of motor and bat stack