Special delivery direct from Motenergy factory in China.
4x revision A stator sets with wider coil slots and 1.8mm wire in place of 1.2mm.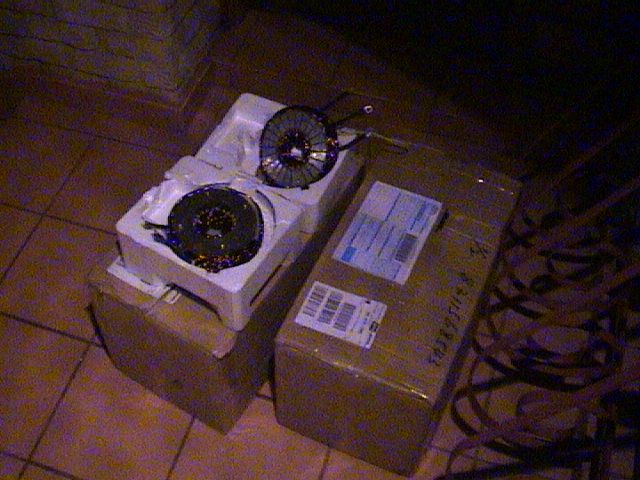 Well things happen quick in the Ripperton Racing Lab, I already have a pair of these RevA stators in one of my existing casings and just went for a test ride this morning in freezing Sydney Winter weather.
A lot more power and resistance to tripping out the controller.
The motor can now handle 90% amperage on takeoff in place of 80% but the controller will still trip out at low speeds under full throttle.
So thats a 33% increase in wire diameter which is pretty irrelevant.
I guess cross sectional area is more important and theres a 78% increase there.
John has also reduced the thickness of the stator from 50 to 48mm which coincidentally is what I had to machine my standard stators down to fit them in with the water cooling jackets, so lots of time saved there.
Have also shipped $5750 off to China for 420 4Ah YGS LiPo cells with custom 25mm tabs. They will be ready to ship on the 4th July so might even have them in the bike in time for the next round of eFXC in Queensland on the 20th July.