OK, I will kick this off.
AC50. Mostly all dimensions are recorded in the HPEV data sheets and off of the internet.
But the motor body O.D. is 8" and the motor leads can be changed from the plate on the body and moved if they interfere with anyones motor mounting plan.
The air flow is axially inwards at the encoder end through the center and radially outwards at the drive end through 4 slots near the outside edge.
A flat adapter plate will not cover the air flow and works fine, but any flat, front mount using the encoder end plate will cover the intake slots unless there is a 6" hole provided as well as egress clearance for the encoder wiring.
It always puzzled me. On the AC50, the small 3/8" bolts were on the adapter end and the large 1/2" bolts were on the encoder end. Why didnt they put the 1/2" bolts on the adapter plate end?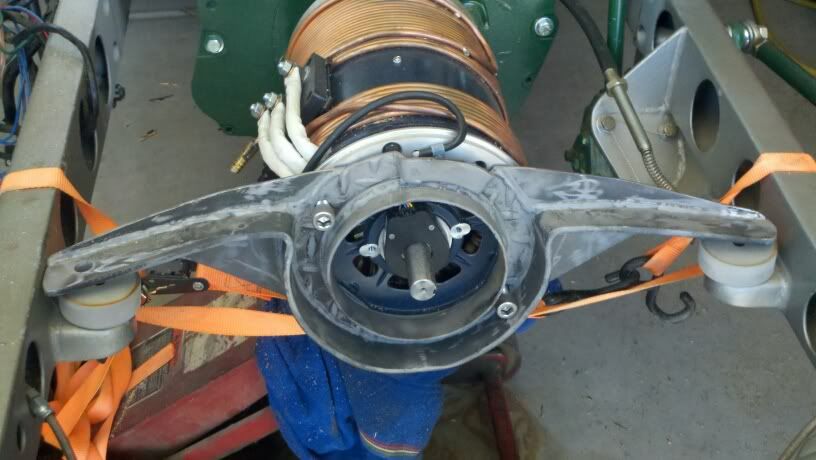 Miz