Hello,
I have always wanted to build an electric car! I built a new motor for my hotrod and the state patrol will not allow it because it is too tall. I have another can to put it in so im not to upset.
M background is pretty exstensive. I am a machinist and I can make just about anything with a bridgeport and a lathe. I also used to race R/C cars so I have some experience with electronic motors, controlers, and batteries.
I have a few questions for you guys,
My car is 1700lbs with the motor and tranny in it. I would like to travel longer distances more than high speeds. I would like to go 70 mph once in a while but not that often.
What size motor? I have been looking at warp motors and theres a dealer near me. 7,8,9,11?
What controler would work for me, and would a transmission be needed? I have an automatic now.
Any help would be great!
Thanks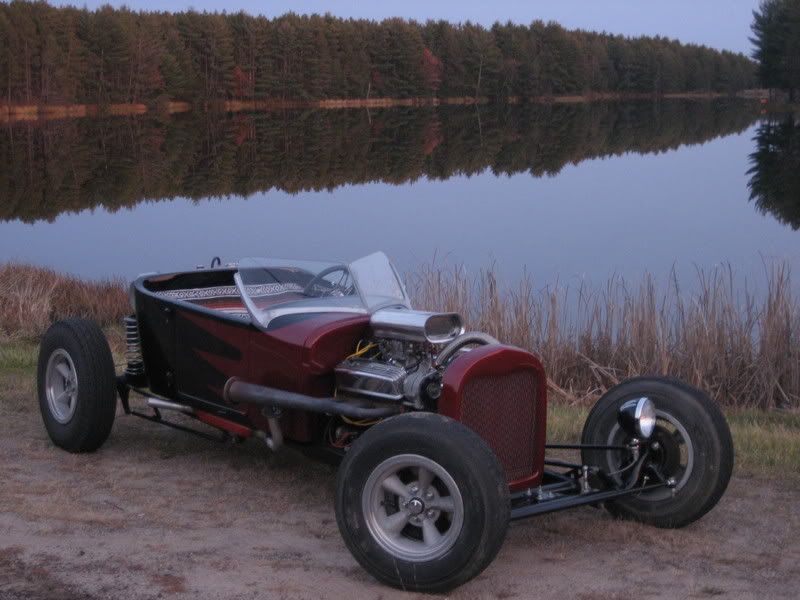 I will be making a hood so the batteries can sit up front, and replacing the gas tank with a large square tank that will hold extra batteries.