Greetings to all:
I dont want this thread to be boring, so I will only outline the basic steps when they happen. If you want to know more about something, please ask and I will fill it in more.
CHASSIS: Pretty much your basic production 1930 Ford Model A frame that has been heavily modded. It originally was built with an ICE V-6, but plans change and I went EV.
Ford 8.8 posi rearend, stock front axle and corvair van steering box.
I chose to go with an AC50, Curtis 650 controller, Oval track direct drive powerglide, 3.55 gears (subject to change...LOL).
Motor and controller came from East Bay EV Conversion (Cruisin)
Adapter and hub came from Canadian Electric Vehicles (Randy)
The 600 amp battery disconnect came from NewAge Marine
The 400 amp fuse came from Boatersworld.com
The Powerglide was out of Craigslist. from a local IMCA racer that went to a BREN transmission, (it had 4 seasons on it).
Most ALL small things come from Speedway Motors.
All these guys are fantastic to deal with. They actually have things in stock, they are friendly, knowledgeable and ship quickly. (Dont ask about the ones that "Drop ship", have things "custom built", or even echo the order to a fabber in China.) I realize things are tough, but these guys go the extra mile to assure their customers get what they pay for in a reasonable time frame.
The car: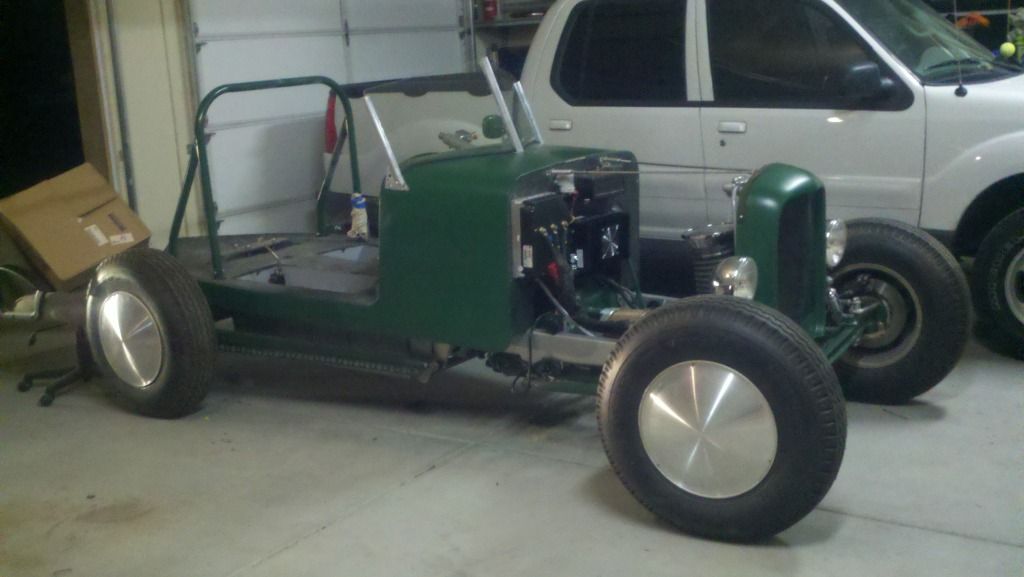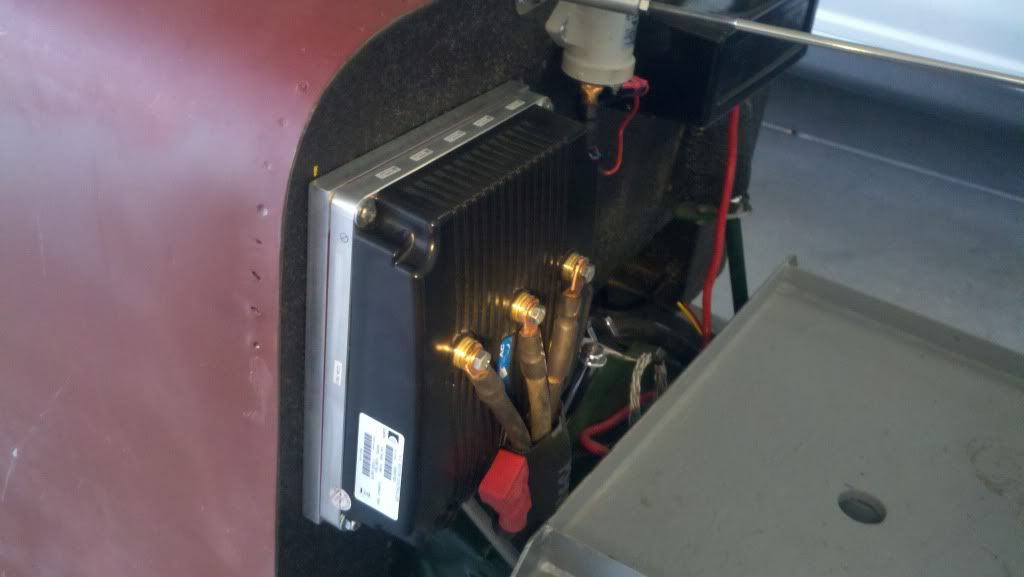 The contactor and controller are visible.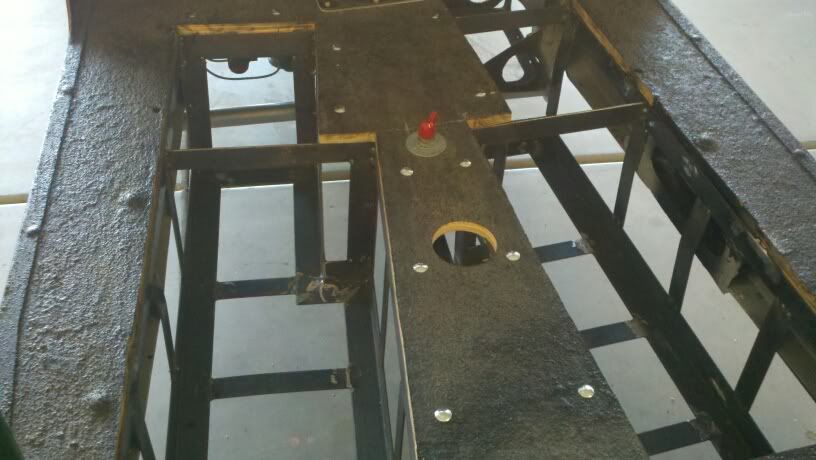 The cutouts are for 4-6volt batteries per side, plus a 12 volter for my accessories. (I'm not ready to commit to Lithiums yet. Their grossly over redundant monitoring systems, their fragility, their stupidly expensive cost and the chance of getting screwed by flaky venders puts me off for the next 5 years or so.)
1 year later edit: OK, I give up. I did use lithium cells after all. It was expensive. But it made my car light and nimble to drive. If you elect to not use a simple cell minder, you will spend more time checking and watching cell voltage than you would with the lead/acid batteries. You ALWAYS need to watch for out-of-balance cells and over/under charging.
More to come...