Discussion Starter
·
#41
·
So this is the situation right now: The new electric motor/clutch assembly is in the car now, and the motor sits on the original motor mounts in the back, as required by the authorities: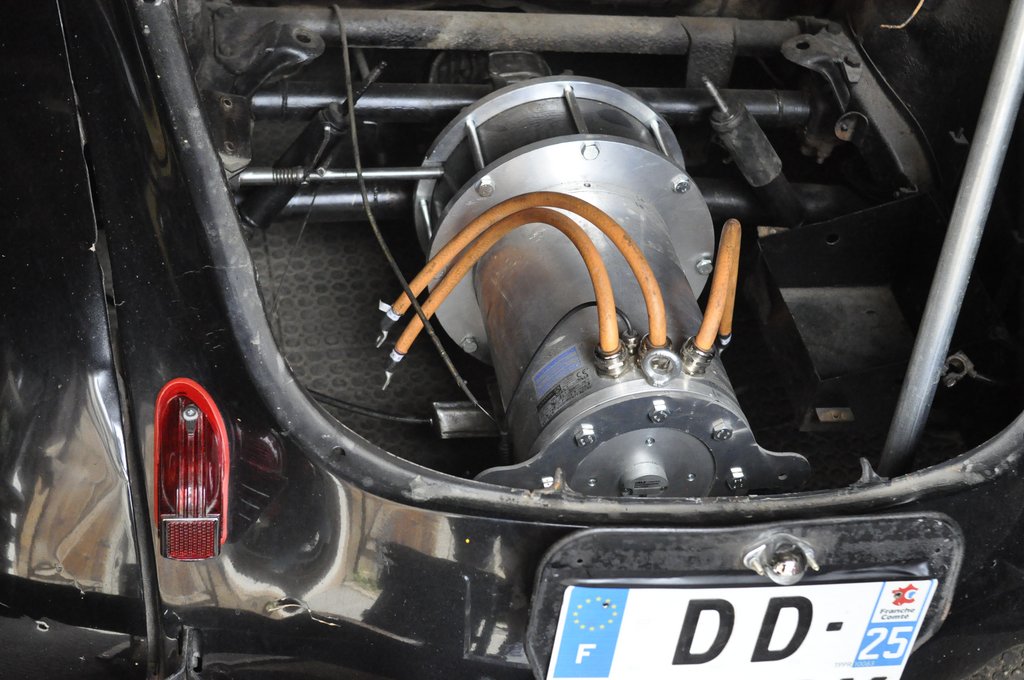 So basically that was the motor mounting part. Still have to modify a few details, the height needs to go down a few millimeters, so will modify the mounting brackets, but in general I am pretty happy on how things turned out in this phase.
Next step of course will be the mounting of all electrical components. I will take it step by step and hopefully keep you updated a bit more frequently.
In the meantime, please let me know your thoughts - and of course I am always open for your tips and suggestions!
Best regards,
Remi.