Discussion Starter
•
#1
•
Hi all,
Long time lurker, first time poster
Some people may have read my build thread on the Australian Electric Vehicle Association forums, but I thought I might share it with DIYEC members too:
http://www.zeva.com.au/Projects/RX7/
In brief I started the project about 18 months ago, with the goal of building one of the quickest EVs in Australia. It was my second personal EV project (after doing an MX5/Miata in 2007/8) though I've been involved with building quite a few EVs for other people over the years! The RX7 uses dual Netgain Impulse 9 motors, direct drive to the tailshaft, controlled by a Zilla 2K-EHV controller and powered by a (currently) 17kWh Headway battery pack.
There's literally a couple' hundred pics at the web link above, but here's a selection of the more interesting ones: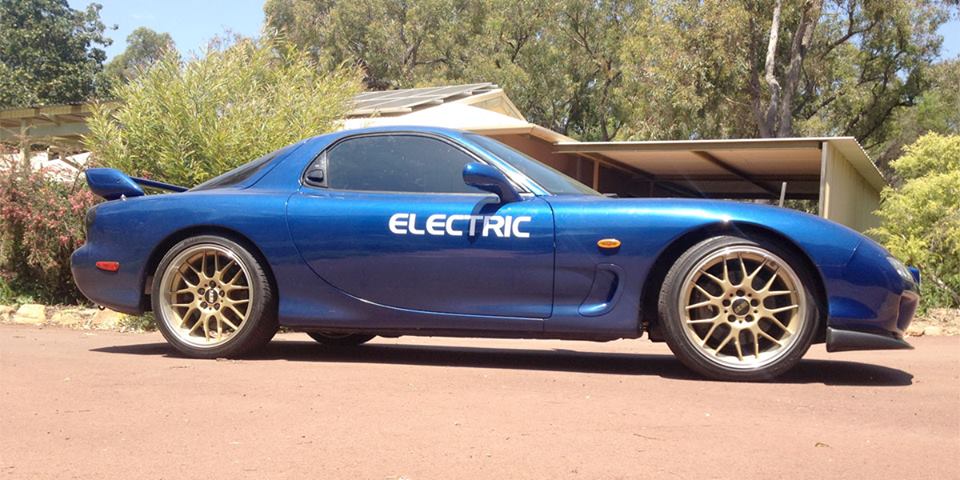 The complete vehicle as it is today.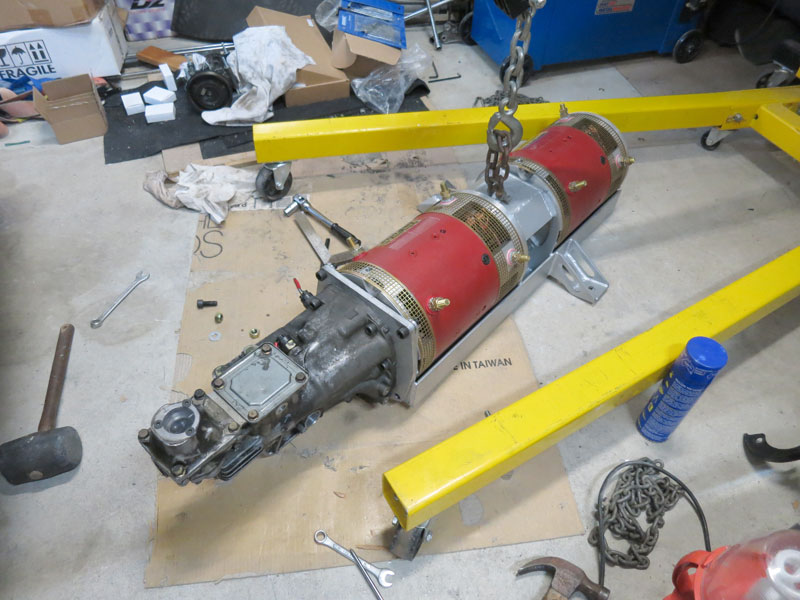 The motor assembly. Uses the original end section of the RX7 gearbox to ensure alignment with the tailshaft and torque tube, and the little arms up front bolt to the original engine mounts via rubber feet.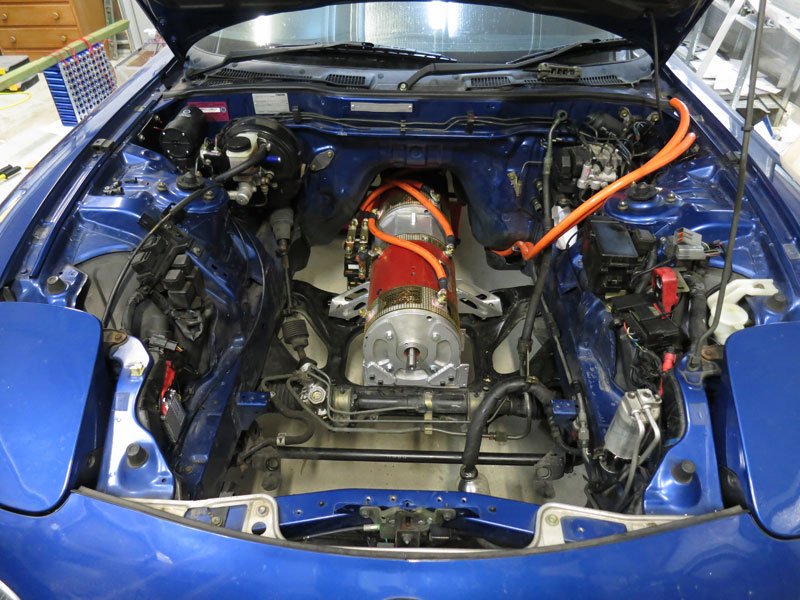 Motors installed in the engine bay. Zilla controller to be mounted above it on a panel fastened to the firewall, and front battery pack occupying the rest of the engine bay (above and in front of the motors).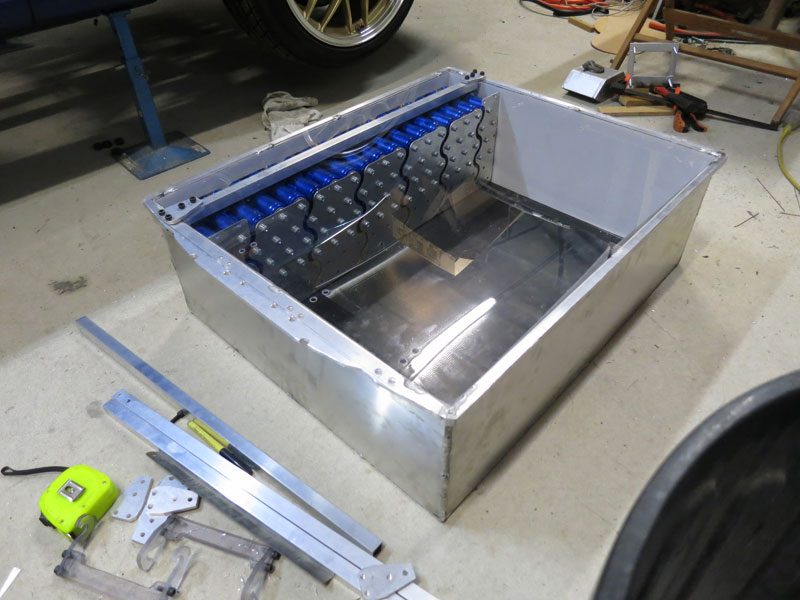 Assembly of front battery pack. Aluminium box construction with polycarbonate lining, with four rows of 12S6P Headway cells. (I designed the boxes to actually hold up to 9P (90Ah) cells, but budget and weight constraints limited me to 6P (60Ah) for now. Total front + rear pack is 88S6P, or about 280V 60Ah.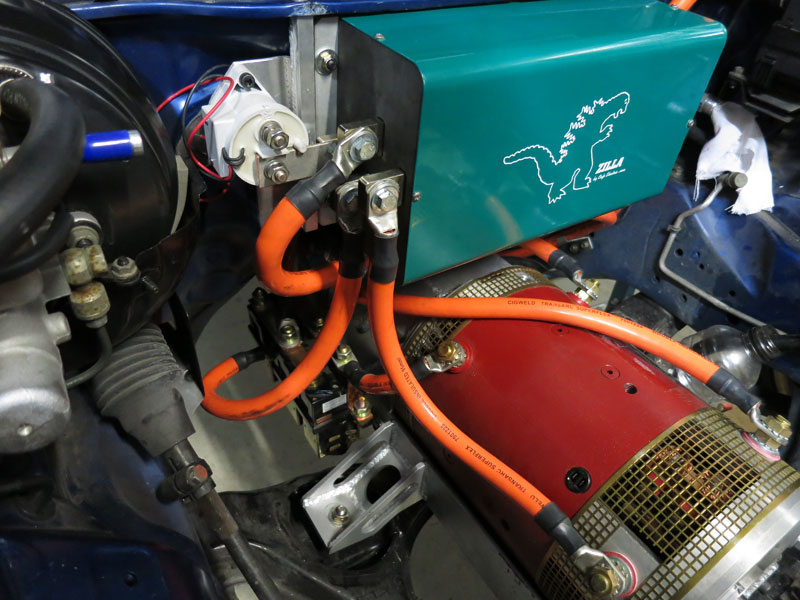 Wiring up the Zilla controller to the motors via reversing contactor.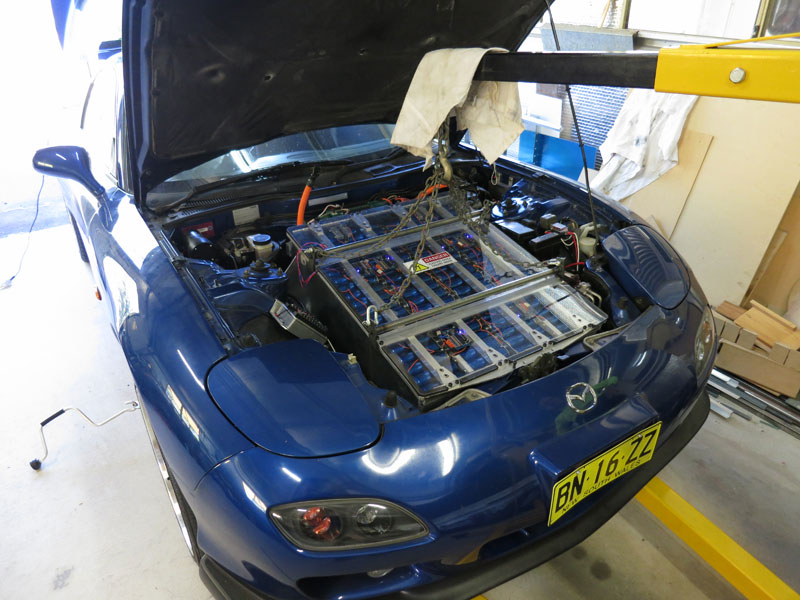 Installing the front battery box in the engine bay. A very tight fit!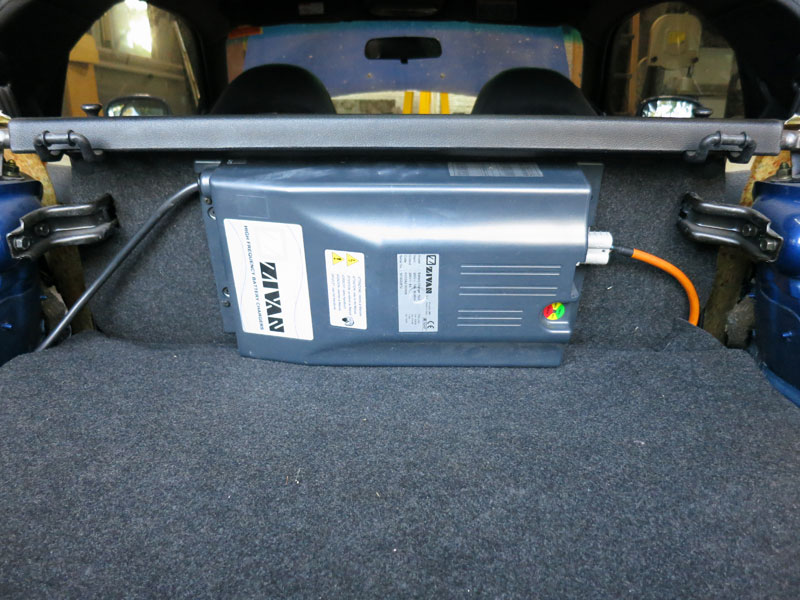 Zivan NG3 charger installed behind the rear seats.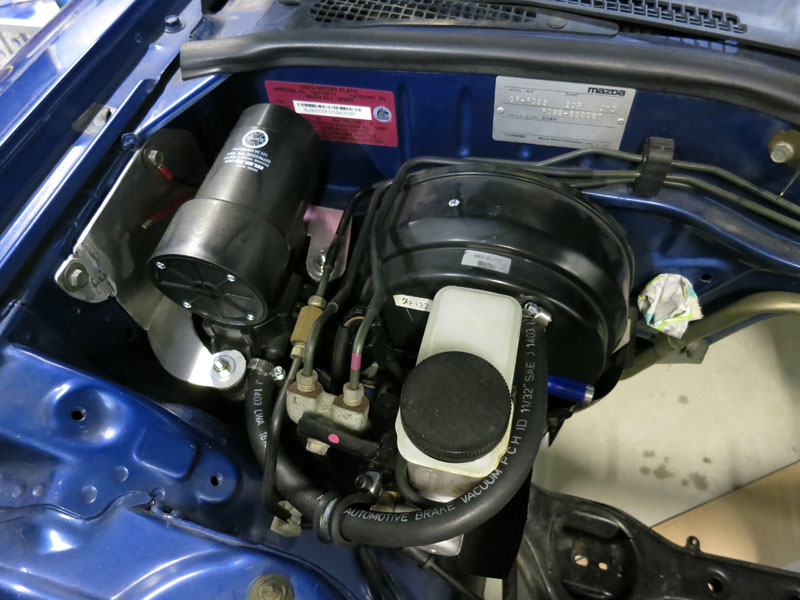 MES-DEA vacuum pump installed adjacent to brake master cylinder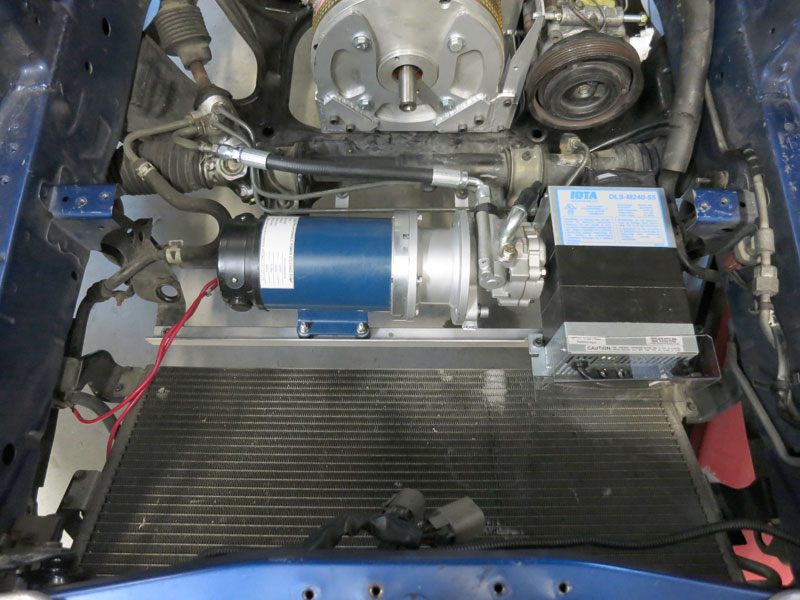 Pic of the power steering pump and IOTA DC-DC converter, in front of the motors / under the front battery box. I wasn't particularly happy with the DC/DC location because it was a bit exposed to the elements (hence the splash guard on the front), but had nowhere else in the engine bay to put it.
PS: Happy to share my plans/designs/ideas with anyone else doing an RX7 conversion if interested, just send me a MSG!