has anyone tried using one of the many simple bms circuits on ali express? or any of the other sites for their Volt batteries? Im looking for an affortable solution. I want to use 48v modules in parallel to achieve 144v. I find it hard to get my head around how a 144v charger will work with such BMS designs. IVe looked at Mini BMS but it still seems expensive. Using the below I could get by with 6 of them.
http://www.batterysupports.com/44v-...-lithium-ion-lipolymer-battery-bms-p-268.html
44V 48V 50.4V 30A 12S Lithium ion / LiPolymer Battery Pack BMS for E-bike
12S 30A Li-ion / LiPO Battery protection board.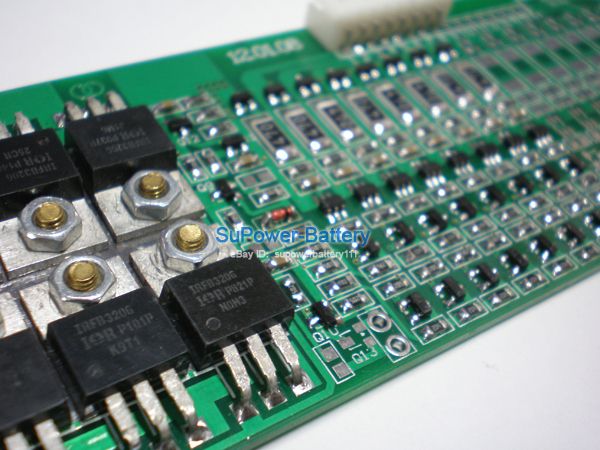 Applicable for
43V (3.6V * 12S) lithium battery & packs
44V (3.7V * 12S) lithium battery & packs
50.4V (4.2V * 12S) lithium battery & packs

Lithium battery (Li-ion)
Prismatic Lithium Polymer battery (Li-Po)
Technical Parameters:
Balanced current: 60mA (VCELL = 3.90V when)
Balanced for: 4.20 ± 0.05 V
Over-charged Protection: 4.2 ± 0.05 V
Over-charged Release: 4.05
± 0.05 V
Over-discharged Protection: 2.9 ± 0.05 V
Over-charged delay: 5mS
Over-current Protecton: 30 A
Supports Max. Continuing Discharge Current: 30A
Static power consumption: less than 200uA
Short-circuit protection function: disconnect the load from the recovery.
Dimension: 129mm * 53mm
The main functions: Over-charged, Over-discharged protection, short circuit protection, over-current protection, with Balancing function.