Discussion Starter
·
#2
·
The main BMS controller and BMS modules are designed specifically for this application by our electrical team.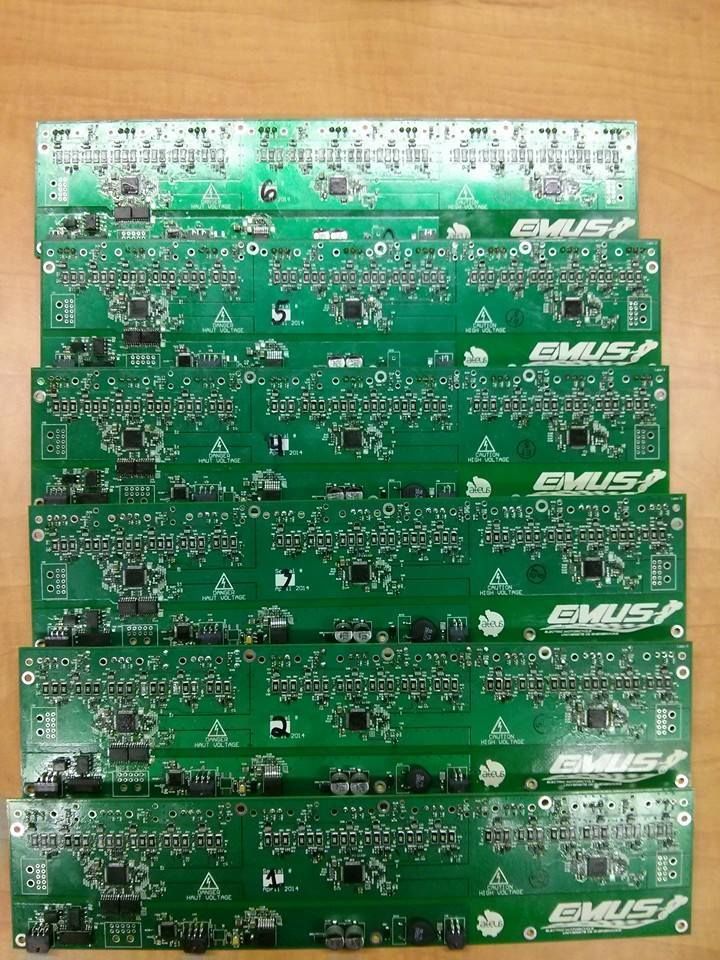 Motor and drive
Since the motor would be used in a racing motorcycle, it needed to meet particular requirements like high power density, shallow form, high speed and high efficiency. We used the Emrax 268 motor by ENSTROJ for the following reasons:
- High power in a small package (200 peak HP, 20.3Kg)
- 5000 RPM peak RPM
- High torque
- Liquid cooling capability
- 93-98% maximum efficiency
The motor you see on the picture is the Emrax 228 which we used for testing purposes. We will place an order for the Emrax 268 in the coming weeks.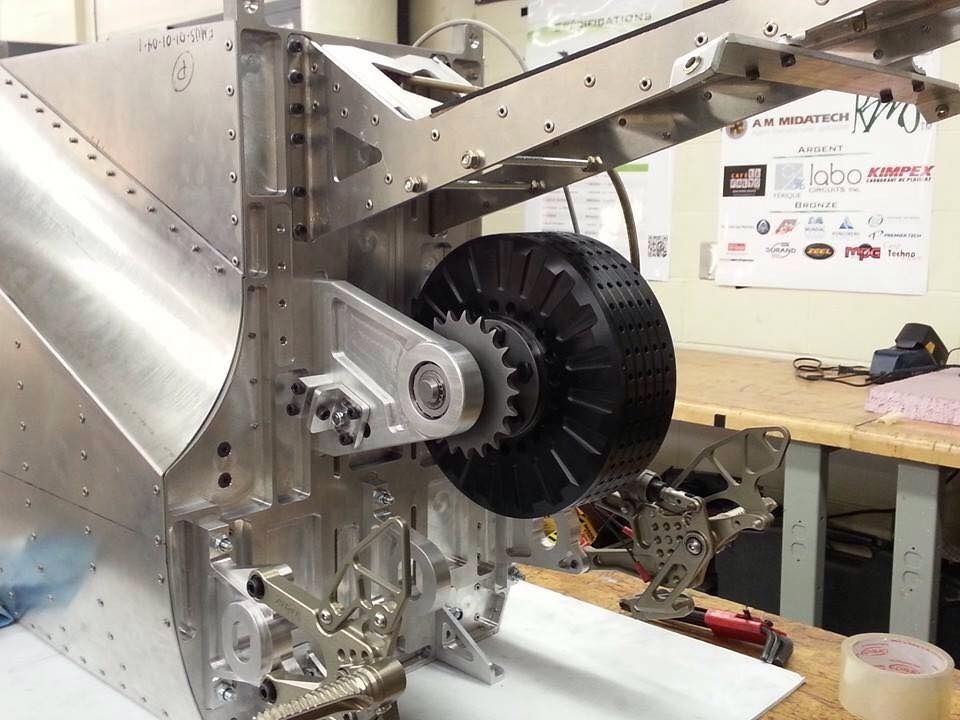 The Emrax motor is synchronous 3-phase AC axial flux motor, with the highest power to weight ratio in the world. Like all permanent magnet AC motors (PMAC) it can be used as a motor or a generator (for regenerative braking).
A broad market investigation was lead to search for all commercially available products. Motors like TM4, Yasa, Agni, Remy or UQM were considered. Because of its small size, power to weight ratio and assembly method, it was determined that it was the beast suited for the concept. This outrunner motor is both aircooled and water cooled.
We adopted the PM150 motor controller by Rinehart Motion Systems to exploit the full power this motor makes. It features great power density due to its packaging and water cooling system. This motor drive has an incredibly customizable motor control software that permits current timing and control in the three phases to fine-tune the power response and efficiency of the motor. It also features standard CAN bus and RS-232 interfaces for control and debugging. To give you an idea of how good this controller is, it is used in all Brammo electric motorcycles!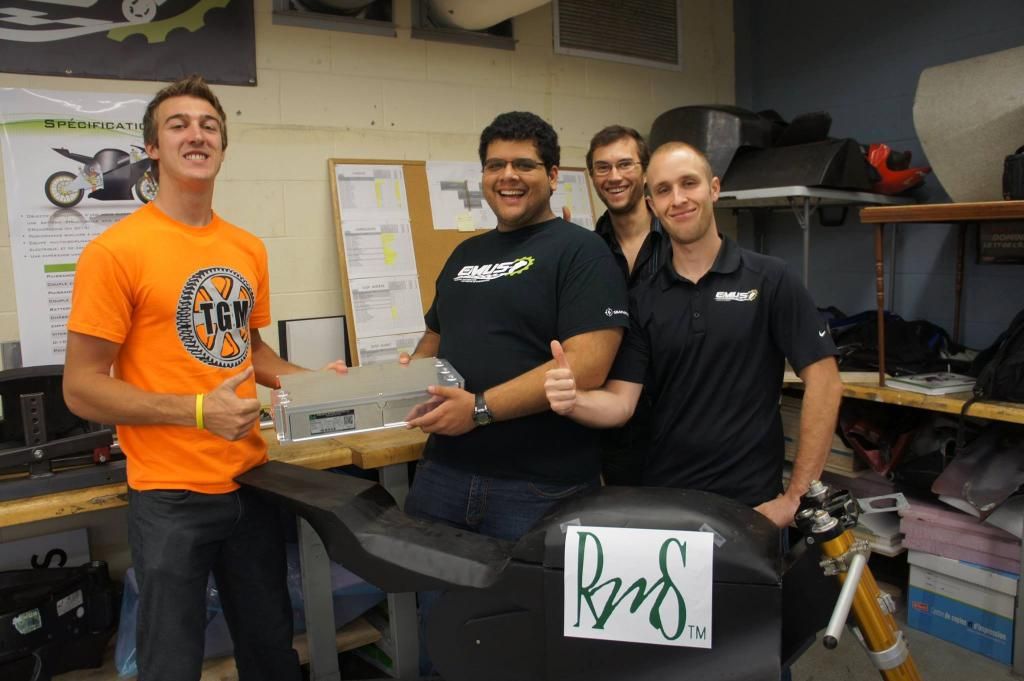 We also looked at other drives like SEVCON, Bamocar, Unitek,Piktronik,TM4 but the RMS was the only one that could fit underneath the motorcycle without being too wide. It offers other advantages like being watercooled and allowing regen braking.
RMS are very supportive and offer great sutumer support. The drive is easy to program and understand.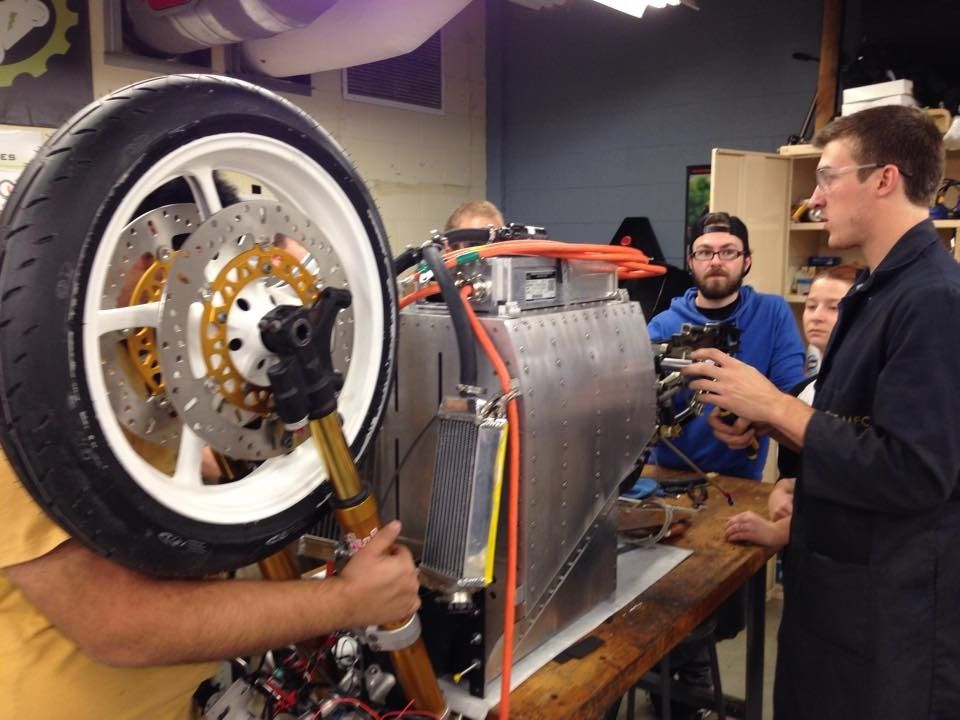 Electrical system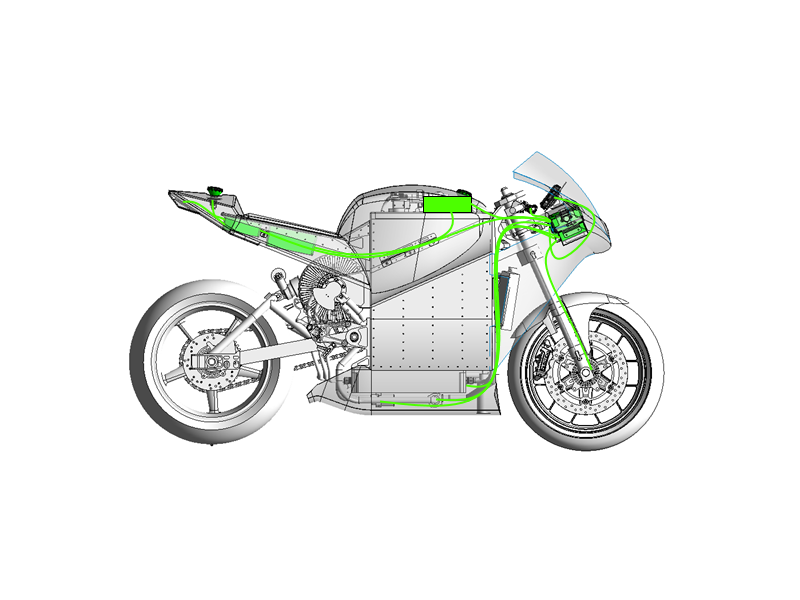 Like most modern vehicles, data exchange between every electronic module is done via CAN busses. It connects our ECU with the main BMS unit, the motor controller, the front and back sensor data acquisition units and the front Kantrak 3700 display.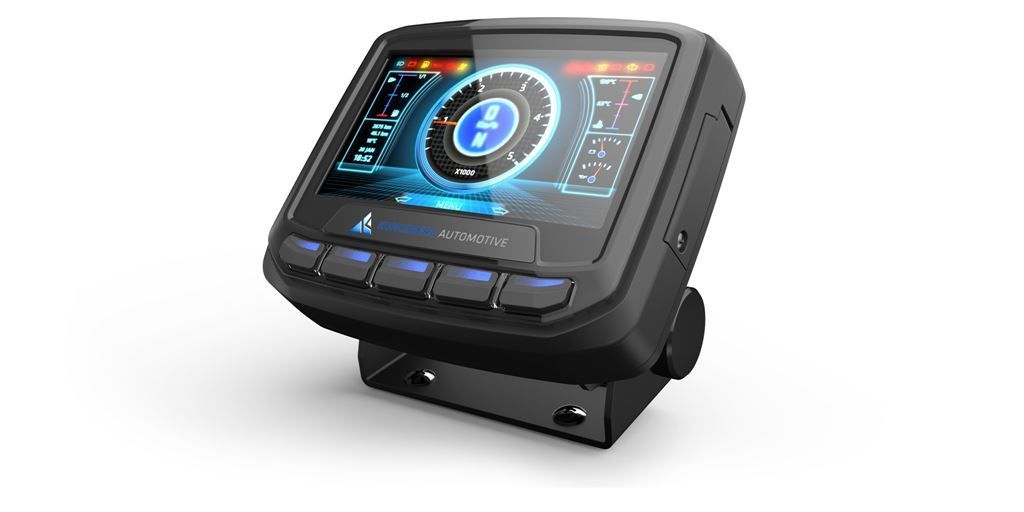 Like our BMS, the ECU is custom made for this vehicle. Both are based on the same STM32F105 automotive grade 32 bits ARM microcontrollers.
The end
Thank you for your interest in our project, we hope you liked this short overview of the EMUS motorcycle! Again if you have any questions, just post them in the comments and we'll do our best to respond!
If you would like to support the project by donating to our kick starter project please visit:
https://www.kickstarter.com/projects/teamemus/emus-electric-motorcycle-universite-de-sherbrooke
We are also looking for bigger sponsors.
PS: For "montrealers" reading this (if any!), project EMUS will have a booth at the 2015 Motorcycle Show in Montreal in two weeks (feb. 27-28 and march 1st)!