18 April 2014 was a real historic day for me and the EV community yesterday !
I am proud to announce you all that yesterday at Montreal i was part of the 432 electric car that meet all together to beat the World Record for the most biggest meet of electric Vehicules !!!
The previous record was in Europe at Zurich with 305 EV
and we have beat it with 431 yesterday !!!
that's 126 more EV !!!
:mrgreen: :mrgreen: :mrgreen:
I was very proud to be there with my 2014 Chevy Volt, My Zero S 2012 and my friend Donald with his Zero XU 2011.
There was impressive number of TESLA, VOlT, LEAF, MIEV, ZERO and SORA !!! :mrgreen: :mrgreen:
Just imagine something similar to a large commercial center parking lot filled with JUST EV !!! that was AWSOME !!!
The CLUB TESLA QUEBEC had more than 80 Tesla !!! and about 188 GM VOLT and 3 Zero and 3 Sora and many others like the ELectric Porsche of my friend with the UQM powerphase 175 motor !!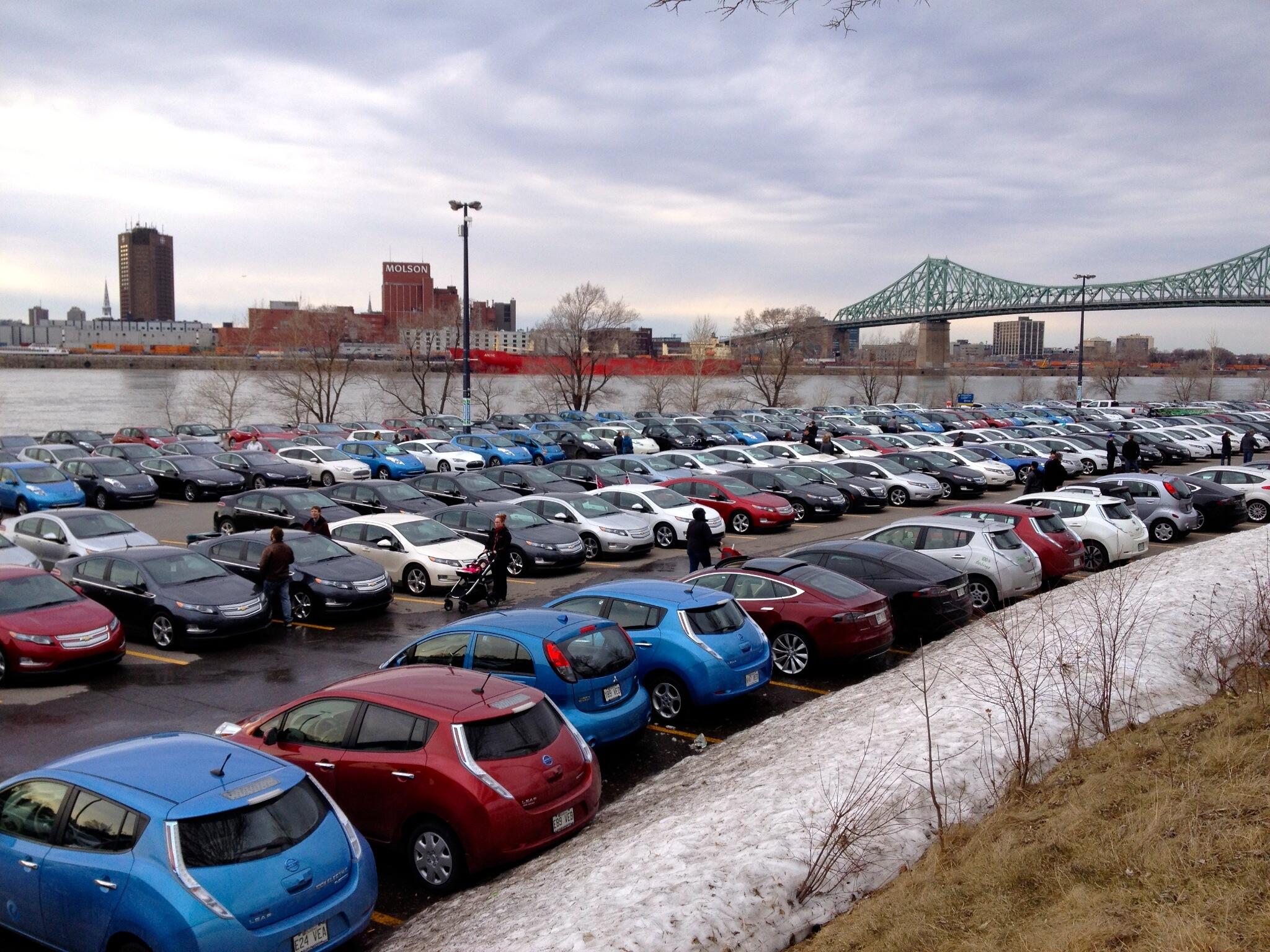 Here is many threads about that:
http://www.aveq.ca/1/post/2014/04/record-mondial-battu.html
Driving to the Guiness WR EV meet 2014!!
https://www.facebook.com/photo.php?v=828842187145421&set=vb.519280431434933&type=2&theater
https://www.flickr.com/photos/flavigne/sets/72157644133990265/
We will see if California is able to beat that record in the next month
:wink:
Doc