Discussion Starter
·
#1
·
For my 11" motor I need to make a new DE cap and have found a couple of choices for bearings.
The bearing will sit on the inner land of the hollow gear pinion that is splined to the shaft and not directly on the shaft itself.
I am planning on machining off the gear teeth and fitting a chain or belt sprocket.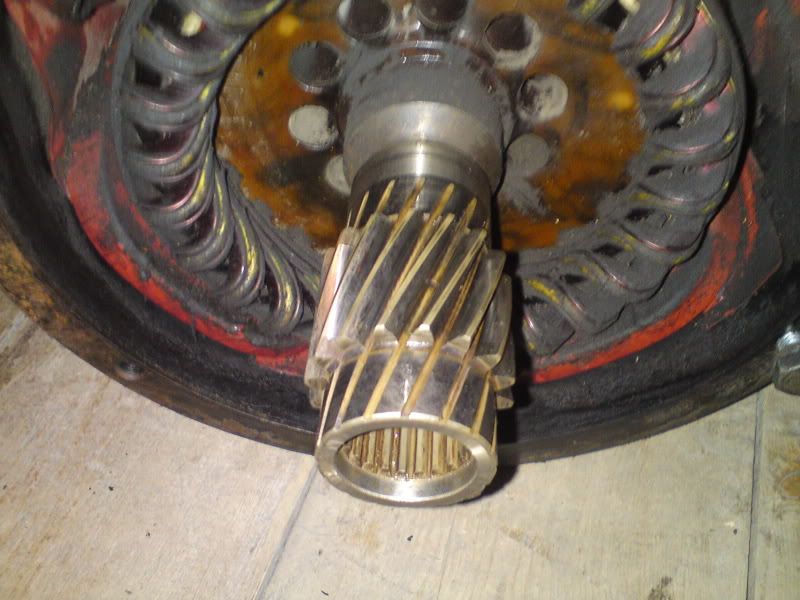 Which should I go for?
6308 2RS C3 40x90x23mm
- Not sure if the extra clearence in the bearing is needed or not.
Or
6308 2RS 40x90x23mm
- This is the same as above but presumably without the extra clearence.
Or maybe even
4308 2RS 40x90x33mm
- A double row bearing that may support the pinion gear better from only one end, but lots more money.
Thank you.