Discussion Starter
·
#1
·
Well, it's not a bicycle, but it's close enough. Hoping for some advice.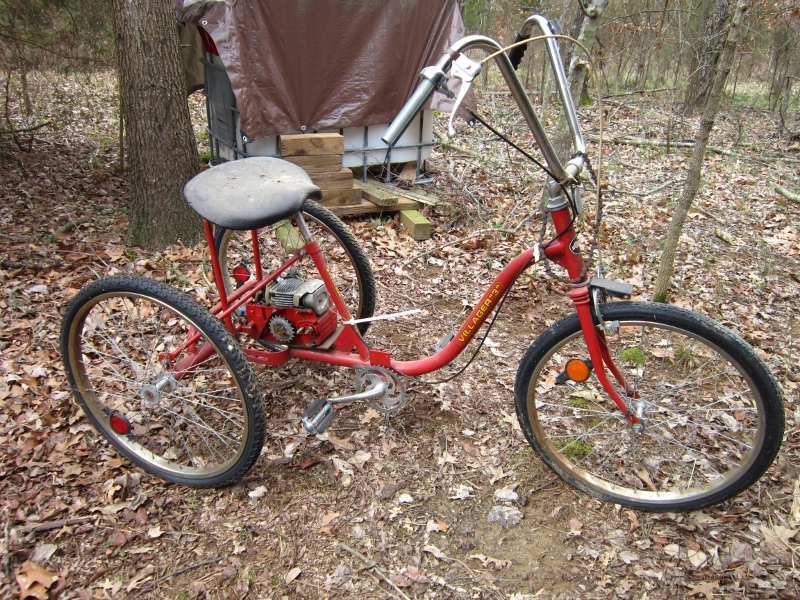 I got this for free. It's a tricycle that someone converted to run with a chainsaw motor. I'd like to remove the chainsaw motor and replace it with an electric system. I would use it for riding around on our 10 acres so I don't need speed just lots of torque for hauling tools and firewood.
As you can see in the next picture, the rear axle is split and has the original chain sprocket on one axle. The chainsaw motor had a chain sprocket and used a bicycle chain drive.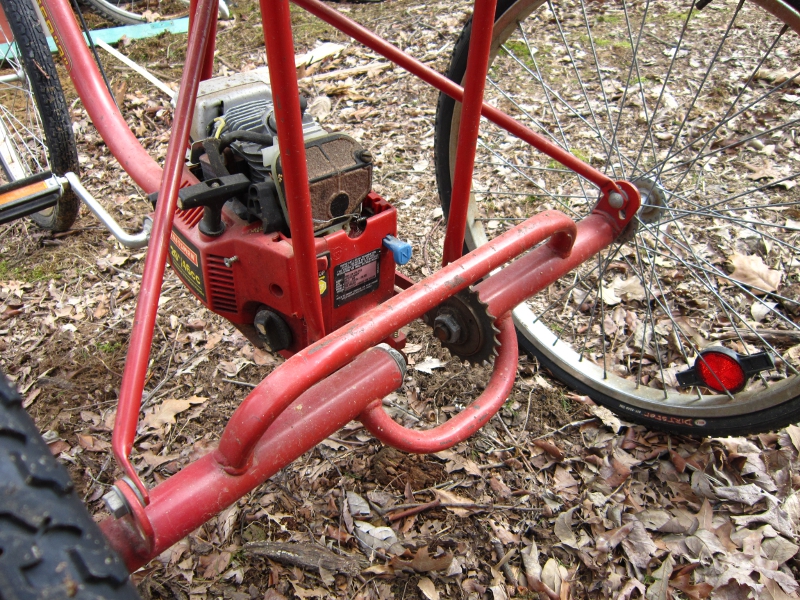 What would you all recommend for a motor, battery, controller, etc.? Would you recommend continuing to use the chain drive with an electric motor? Any other thoughts or recommendations?
Thanks for any input.