Discussion Starter
•
#1
•
I decided to start my own thread to not ruin others discussions with my own troubles
My name is Miroslav and I'm addicted to electro-mobility
First I must say that I'm car enthusiast in general, E.V. is not the only world for me. US cars is my passion but since the interesting ones are too heavy for reasonable E.V. conversion, I have decided to go Japanese sport sedan way.
Since RX-8 came to market I loved Lincoln Continental-style suicide doors. I like that engine is placed behind front axle giving the car great driving performance. Unfortunately high-RPM Wankel engine always ruined RX-8 for me. No need to say my experience with electric cars was none, because I even thought about corvette V8 engine conversion.
Some stuff in life happened from back then like school finish, job changes, Microvett Pinguin 6 E.V. purchase and today I work for GWL-Power company as a technician. GWL is very well known LiFePo4 supplier, for those living in Europe at least I guess.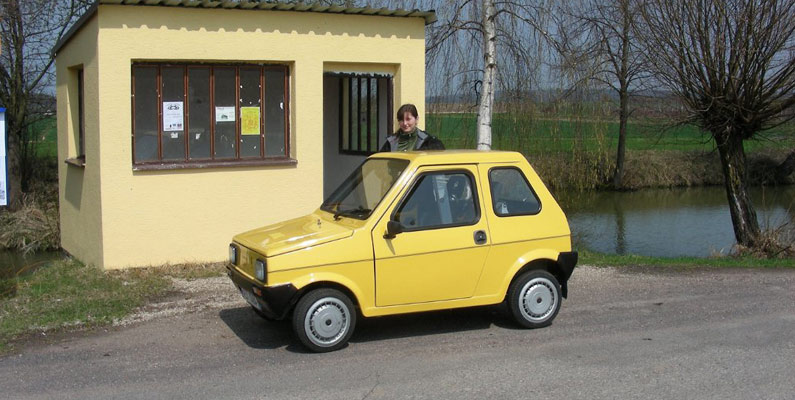 For about four years already I'm collecting experience with electric cars and everything related. Some time ago I crossed The Bolt - Slovenian RX8 conversion. Suddenly Mazda was back in the game for me!
Now I think it is good time to thank DIYelectriccar forum members Mike (Skooler), Spyder e.v., kakheath and tcole6 for inspiration and courage to convert such a wonderful car as Mazda RX-8 is.
Thank you very much for everyone's input. I hope my built will bring some new experience not just to me, but to everybody involved including you. If I'm incorrect, feel free to share your advice anytime. Also please feel free to Select, Copy and Paste my writings into your replies. Finally please forgive me for ruining English language.