(1 piece / as picture below show) I have 40 Pieces in total. $10.00 each US OBO.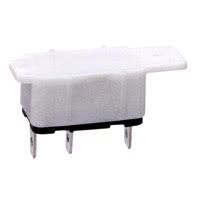 ZE-600
Specifications:
Standard rating: 5 - 50 ampere.
Input power: 125 VAC / 250 VAC / 12 VDC / 24 VDC.
Dielectric strength: 1,800 VAC / 1 minute.
Interrupt capacity: 24 VAC x 100A, 125 VAC x 500A.
Insulation resistance: >100 MΩ.
Operating temperature: -23°C (-10°F) to 65°C (150°F).
Storage temperature: -29°C (-20°F) to 93°C (200°F).
Calibration:

25°C (77°F) - carried 100% of rated current - continuously carried.
25°C (77°F) - carried 150% of rated current - TRIP within 1 hour.
25°C (77°F) - carried 200% of rated current - TRIP within 8" ~ 35".

Contact endurance: 24 VDC x 200% of rated current - 1,000 cycles.
Reset method: Auto reset.
Features:
Offering overload protection for all kinds of electronic products.
Suitable for variety of dimensions.
According to clients' requests.
Products have been approved by UL & CAS.
Certificate:
CAS and VDE
Buyer pays all shipping, customs and any other cost incurred. Will ship only with Canada Post $7.00 for any qty US Flat Rate to US and Canada for elsewhere globally will confirm shipping cost before deal is completed. Paypal Preferred.
[email protected]