I have 50 Pieces of 12 Volt Battery % (0-10-20....100%) Charge Modules $20.00 each (1 piece / as 1st picture below show) as you can see in the picture this is what each module looks like with each measuring 3" x 3.5" x 1" with green led lights that show Battery % Display Close up view / trip pots for % of battery and also has a relay and flashing led for when in charging status. Black (neg.) Red (pos.) White (pos. to display charging status).
Each Module measures the charge of 12 volt nomimal batteries or packs, for an example if you have 6 batteries for a total of 72 volts you can arrange 6 charge modules into a display as in the picture below so you can observe the pack health in real time and identfy any pack(s) that are not performing the way they should.
In my car I have 18 batteries split into 3 batteries per group x 6 groups for a total of 72 volts
These have been removed from working machines.
Buyer pays all shipping, customs and any other cost incurred. Will ship only with Canada Post $7.00 for any qty US Flat Rate to US and Canada for elsewhere
globally
will confirm shipping cost before deal is completed. Paypal Preferred.
[email protected]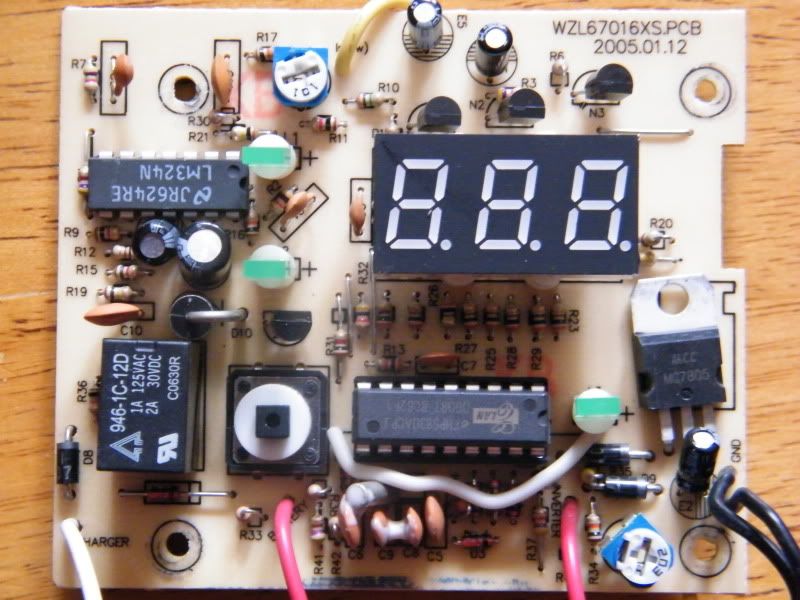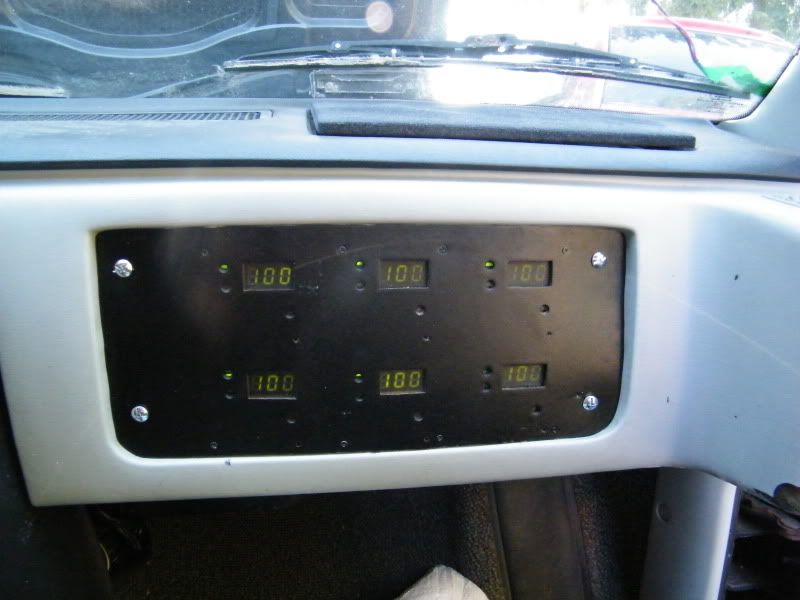 Video of display at night
http://s40.photobucket.com/albums/e225/FBIBIKES/?action=view&current=DistanceForPacks.mp4

Ebay ID is FBIBIKES check for feedback I am Honest!!!
http://myworld.ebay.com/fbibikes

Pics @ Photobucket ;
http://s40.photobucket.com/albums/e225/FBIBIKES/