SOLD
electron_bom said:

This is a heavily modified American Sport-works Carbide 150.
...
This kart is very fast and will out-accelerate a 400cc Yamaha Grizzly. With a 76v pack from a Nissan leaf, this kart hits 46mph.
- ME1003 Motor
- Alltrax AXE-7245 Controller (450A, 72V)
- 2/0 AWG wiring
- NO BATTERIES (Can supply Leaf cells for additional price)
- Purchased from user 'electron_bom' in Oct 2015
- Drove it once, decided it was too small for 'city driving' and it's been parked at my office since. Built lots of 4x4 Golf Carts instead....
- Located in downtown Memphis, TN. Will ship at users expense/scheduling.
- Original Build Thread:
https://www.diyelectriccar.com/forums/showthread.php/dc-powered-mini-buggy-165001.html
old build pics: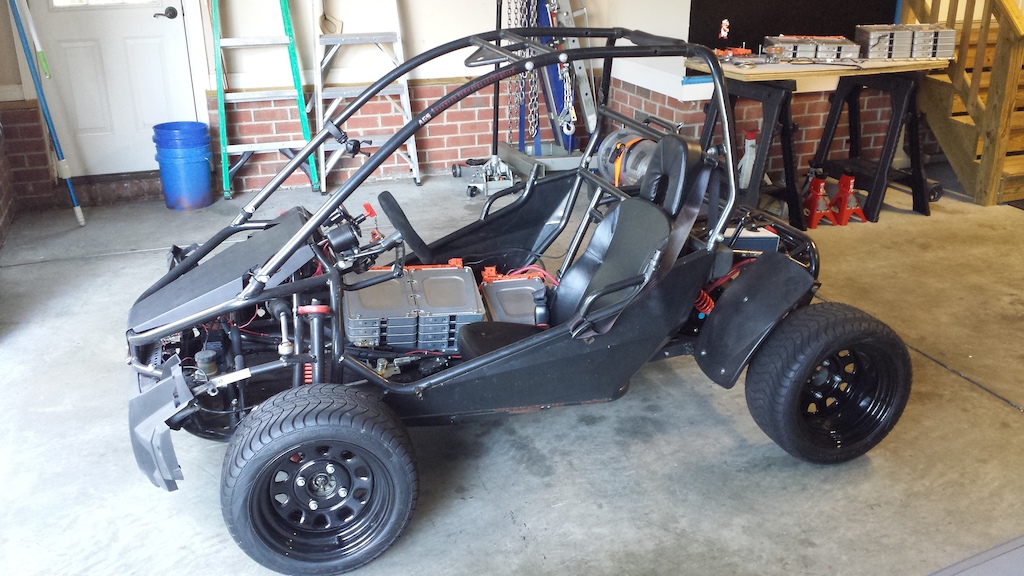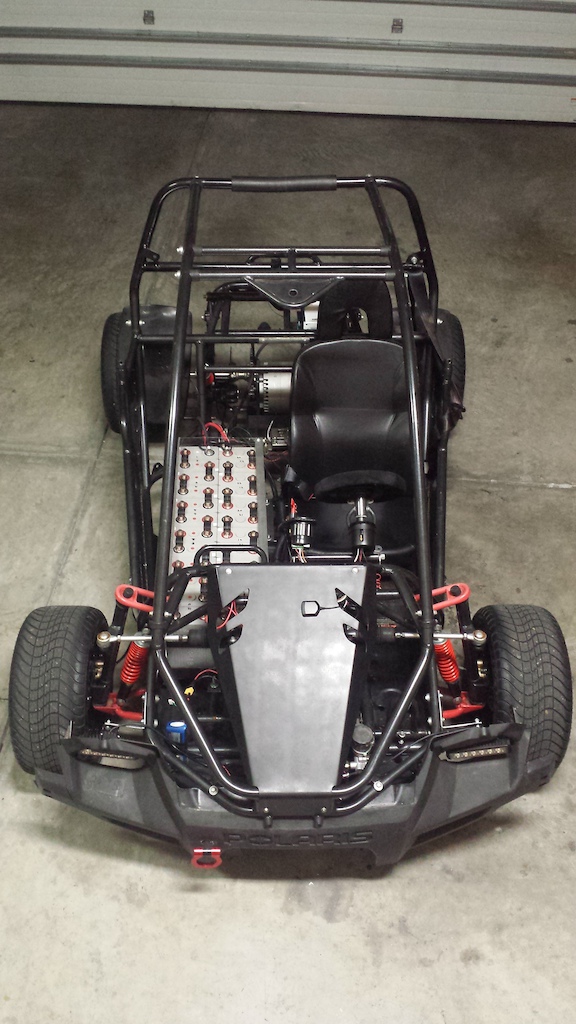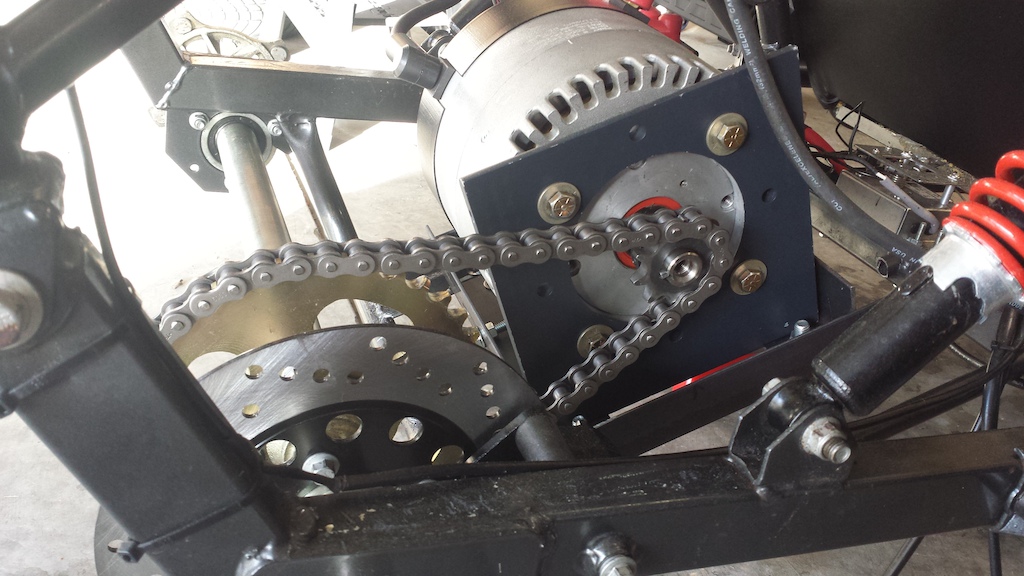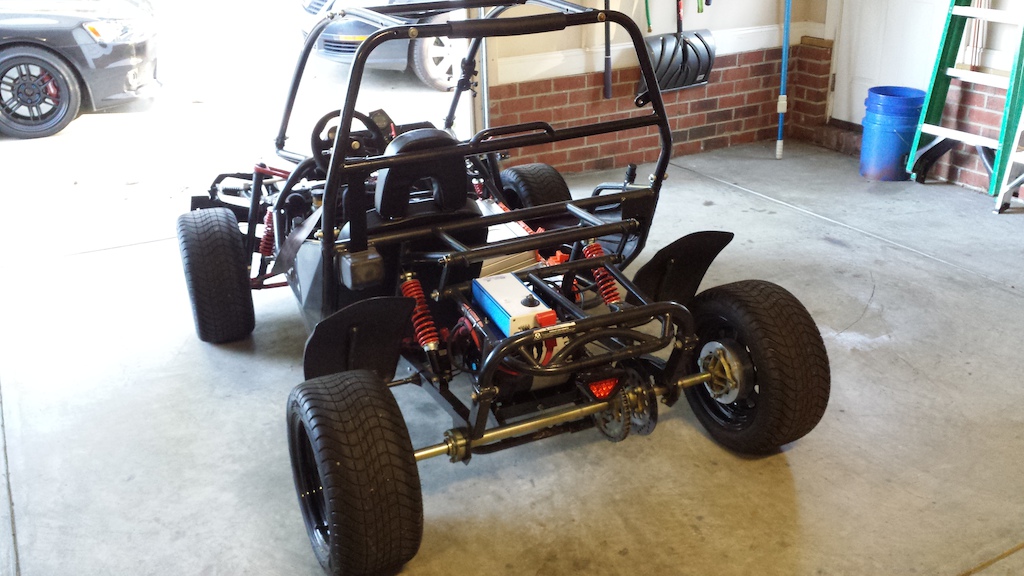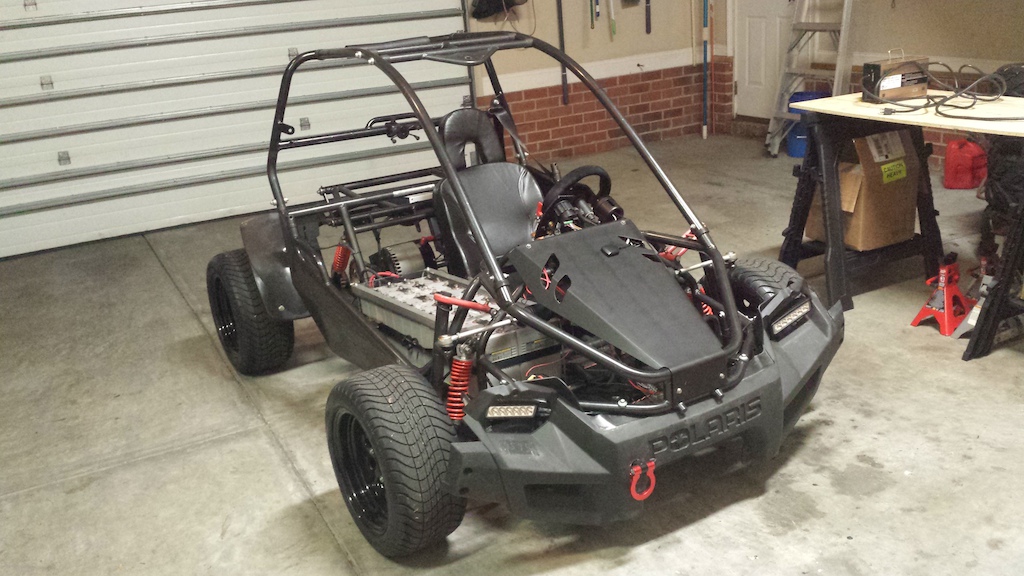 Current state:
https://imgur.com/a/eAmG31G
(full size)