I would google for hall effect marine throttle, or hall effect boat throttle.
Would any of these work?
Looking for a hall effect throttle? We offer electronic throttle systems with our hall effect sensor installed for precision.
orschelnproducts.com
AT Power Variohm Hall Effect Throttle Position Sensor. Call now on 01953 857800.
www.atpower.com
Here's a budget buster
Cummins Genuine Electronic Throttle Control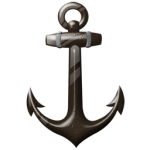 www.sbmar.com
It looks like the small curtis controllers use a potentiometer input. You may need to build an interface.(but that would seem to defeat some of the safety purpose of a dual hall-effect throttle position sensor) The high-power controllers use CAN.