Discussion Starter
·
#1
·
Hi all!
I'm having trouble with wiring up my ceramic heater. I bought the Universal Heater Kit from Randy at Canadian EV (
http://canev.com
). There is a 3-way switch to control the blower speed. I wan't the ceramic heater's contactor to only be on when the fan is on. I can't figure out how to take the output from the one of the three speed input wires and make it go into the contactor to turn it on. Randy said to use a diode, however, I haven't ever used any diodes and I'm not sure how to use them, exactly where to use them, and what kind.
Referenced below is my wiring diagram with the ??? part that I don't understand.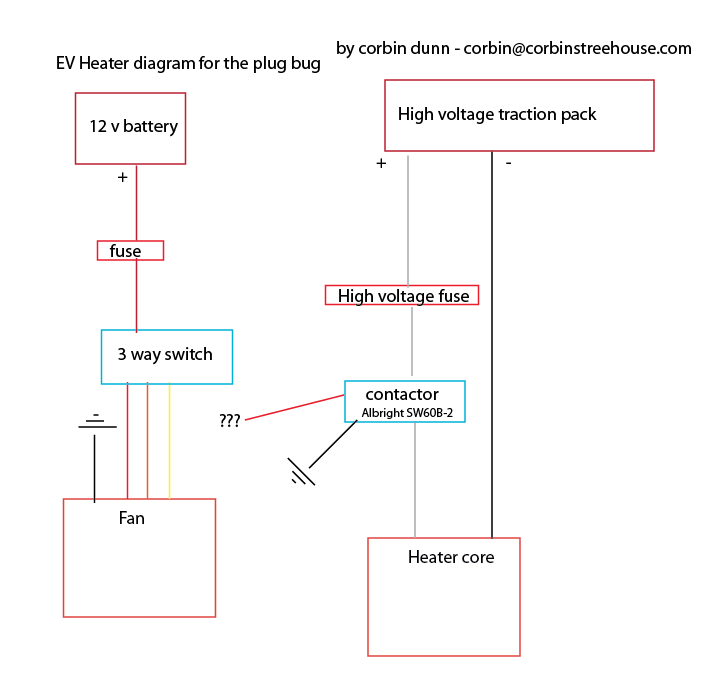 So, how do I split one of the three wires to go to the contactor?
What kind of diode do I use, and how are they installed?
Should I have any other types of diodes (or other things) on the contactor?
Thanks all!
corbin