I'm documenting here a "bruteforce" upgrade for any users who are using the Resolve-EV Controller with Nissan Leaf batteries. Any Nissan Leaf owners looking to upgrade their Leaf should instead go to
Dala´s EV Repair | Electric vehicle reverse engineering
In my case I started with a 2013 24kwh battery from a Nissan Leaf, and upgraded to a 2018+ 40kwh battery from Nissan Leaf.
Definitions for Bruteforce vs Clean battery upgrades come from Dala (Dala´s EV Repair | Electric vehicle reverse engineering)
To define them:
The 'Bruteforce' method relies on putting newer cells into the old battery casing and re-using everything related to the battery management system.
Clean method is swapping the entire battery pack including wiring, battery management system, sensors, junction box, etc. Everything that would be within a Nissan Leaf HV battery pack.
If you are "sourcing parts separately" where you buy a 2013-2017 leaf motor assembly, and a complete 2018 HV Battery pack, then this guide is unnecessary as all the parts should just work with the Resolve EV Controller.
For me, finding 40kwh+ complete battery packs was challenging as they are in high demand by Nissan Leaf owners looking to upgrade their range. We can't really buy these batteries directly from Nissan either so in some ways, if like me, you end up only able to acquire the battery modules, then you'll be performing a brute force upgrade and this is the guide on how.
In order to upgrade from 24kwh to 40kwh, this requires you to have the following
1. A complete 24kwh battery pack (we will reuse the existing harness most parts)
2. 40kwh battery modules
3. 2018 Battery Management System (Nissan officially calls this you a Li-ion Battery Controller)
4. 2018 Current Sensor from the HV battery section
5. Some wiring and either tools to either repin or chop the current sensor plug and connect the proper wires as the position of voltage, ground, sensor 1, sensor 2 are all changed on the 2018 sensor.
Some links to the exact part numbers:
2018 BMS:
Nissan 293A0-5SA2AController Assy-Battery
2018-2019 Nissan Leaf 293A05SA2A
NissanPartsDeal.com offers the great deal for genuine Nissan parts 293A0-5SA2A (293A05SA2A) Controller Assy-Battery for $670.91. All parts are backed by the Nissan's warranty.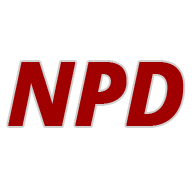 www.nissanpartsdeal.com
2018 Current Sensor:
Nissan 294G0-5SK0ASensor Assy-Main Current
2018-2019 Nissan Leaf 294G05SK0A
NissanPartsDeal.com offers the great deal for genuine Nissan parts 294G0-5SK0A (294G05SK0A) Sensor Assy-Main Current for $149.24. All parts are backed by the Nissan's warranty.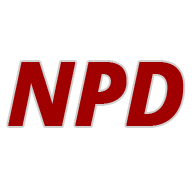 www.nissanpartsdeal.com
So the short how-to:
We'll assume you have the entire vehicle running with the Resolve EV Controller and the 24kwh battery.
If doing bruteforce, ensure the 40kwh battery modules are balanced. As in all the cells are the same voltage or at least very close (0.01 difference). This makes the top balancing easier
Replace the 24kwh battery modules with 40kwh battery modules
Replace the 2013-2017 BMS with the 2018 BMS
Replace the 2013-2017 Current Sensor with the 2018 Current Sensor
Add 1 wire and change the wiring to support the 2018 current sensor

Here is a short map. You will need to add a wire and pin to the BMS plug 11 that will run to pin 3 on the current sensor plug


| | | | | |
| --- | --- | --- | --- | --- |
| | 2013 BMS | 2013 Current Sensor | 2018 BMS | 2018 Current Sensor |
| Current sensor 1 | 10 | 4 | 10 | 4 |
| Voltage | 9 | 2 | 9 | 1 |
| Ground | 15 | 3 | 15 | 2 |
| Current sensor 2 | N/A | N/A | 11 | 3 |

Once the wiring is done, Resolve-EV controller should start up, show you the N (neutral), battery percentage, and your Leaf Spy pro should show you have a 40kwh battery when on BMS mode. If you're on BMS and you see 62 kwh, you can try to set it to 40kwh or just wait until the BMS figures it out (it took mine a few hours).
More details:
Current Sensor details
2013 Current Sensor has 1 sensor, while 2018 Current sensor has 2 sensors. Reading around I'm theorizing 2018+ current sensors are using the "high" and "low" current sensors that are found in other EVs. Likely this was an upgrade from 2013 to 2018. I haven't personally seen the wiring for a 30kwh pack but if it has 4pins going into the current sensor, then its the 2018 variant and perhaps it might work with the 2018 BMS. I also tried running current sensor 1 out to both inputs on the 2018 BMS but the signal is different so the BMS couldn't get the correct voltage.
2013 Current Sensor wiring and pinout (note the VGS pin position in the LB5 connector is not GVS)
2018 Current Sensor wiring and pinout
24kwh battery modules vs 40kwh battery modules
24kwh battery module is a single piece as shown below:
40kwh battery module is more of a double pack like below:
Thus you will find that a 24kwh battery pack has 48 modules, while the 40kwh battery pack has 24 double modules. The wiring is identical though.
Wiring Harness Details
The 2013 and 2018 HV Battery harness is different slightly. The wiring going out to the current sensor, junction box is changed. The plug into the BMS itself is identical but if you don't change the junction box, you'll want to keep using the 2013 harness that was made for it. The balance wiring that goes out to the modules themselves to get voltage is identical between 2013 and 2018. The connector that goes out to the controller however is identical between both years. Hence if you're doing a clean upgrade, where you're replacing the entire battery pack, there won't be any issues.
Hopefully this helps someone and good luck to your EV builds!
My journey to create this documentation could be found here at my build:
I'm new and am planning to convert my 1986 Honda CRX into an EV. I have a 2015 Fiat 500e for parts but from what I know so far, the Fiat is sensitive and difficult to use for parts. I believe it uses the Bosch 180/120 based on my Google fu. I've sourced the wiring diagram for the vehicle and...

www.diyelectriccar.com