Discussion Starter
·
#1
·
Got sight on LED Car Dome Interior lights from Ebay. The image is shown below: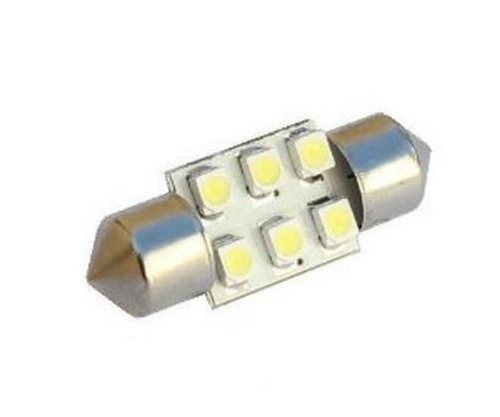 Its voltage and current specifications are:
Voltage: 12V: for Cars, Motorbikes and Caravans
Power: 1.5W
Since I am using 12 V. using the calculator I calculated the amount of resistance which it offers which is 96 ohms.
Now I want two led's to be placed one on top and one at bottom of plate. Here I am using the
Parallel calculator to find equivalent resistance
. place two LEDs in parallel. The overall resistance now drops down to 48 ohms. Now the power will go to 3 watts instead of 1.5 (doubled). Is it okay to use this configuration or I have to make some change instead?
Please guide.