The Bike: A 1985 Honda Nighthawk 750S. I chose it because it was the first cheap bike I found (paid $20 total, already had a failed rebuild of an engine and the guy wanted it gone). I would have bought literally any motorbike carcass for $20, but by coincidence I happen to actually really like this one.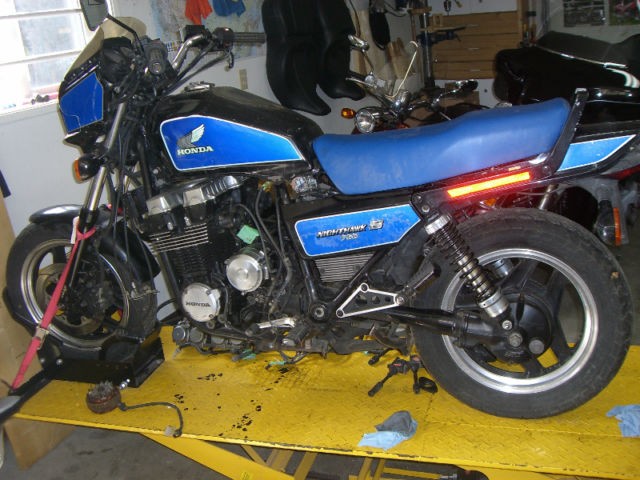 It was a 750cc bike with an 80hp engine capable of going 128MPH (212 km/hr). It's the original Widowmaker, the bike that term "superbike" came from. Original bike specs:
http://paulsnighthawkpages.blogspot.ca/p/nh-700s.html
The style is a "UJM" or "Universal Japanese Motorcycle", very beginner friendly, you just sit on it comfortably like you would sit on anything.
An added challenge is that this particular bike is shaft drive (versus chain). More on that later. However, again, I would have bought literally any bike for the $20 I paid for this, beggars can't be choosers. The driveshaft ends in a U-Joint that couples the driveshaft to the transmission.
I've been looking to build a bike for 6 years already, and asked a friend to keep an eye on cheap bikes. He told me: "If you pay less than $500 for a bike, you're going to end up spending over $500 for it anyway. Even a bike with a blown engine is still worth more."
Well, the seller had wrecked the engine on his rebuild attempt and given up on it and stripped it down to part it out. Some of the parts were gone before I bought it.
The headlight, front brake lines, and the front fender/windshield piece were already gone from it when I bought it, sadly, and I'll have to find a way to make a facimile from sheet metal (it's $250 on Ebay, nope).
I got a rolling frame, a half-disassembled engine, and a rubbermaid full of miscellaneous parts and all the hardware.
I know nothing about motorbikes. I don't even know how to ride one. I know nothing about engines or mechanics. I am coming from a position of complete novice.
I started laying out the parts and trying to guess and group them to what they might probably be (I know some of these are labeled wrong, they were my first guess):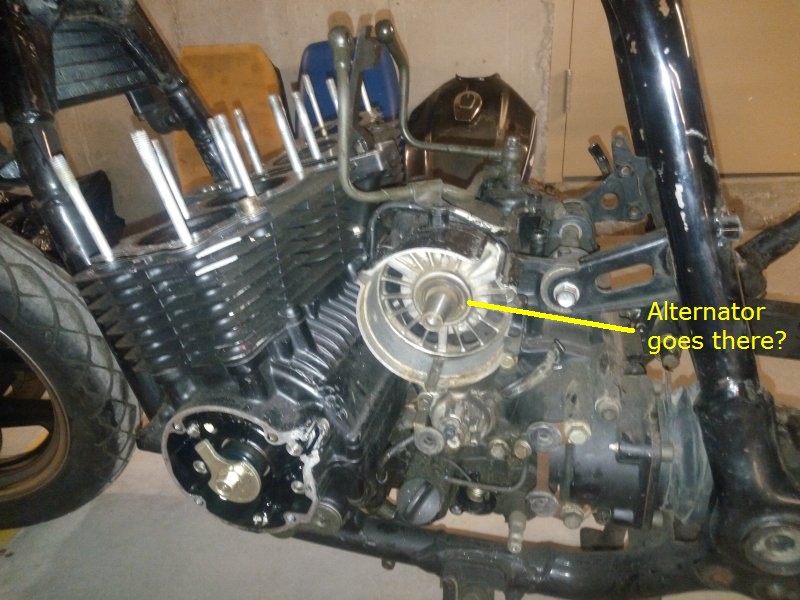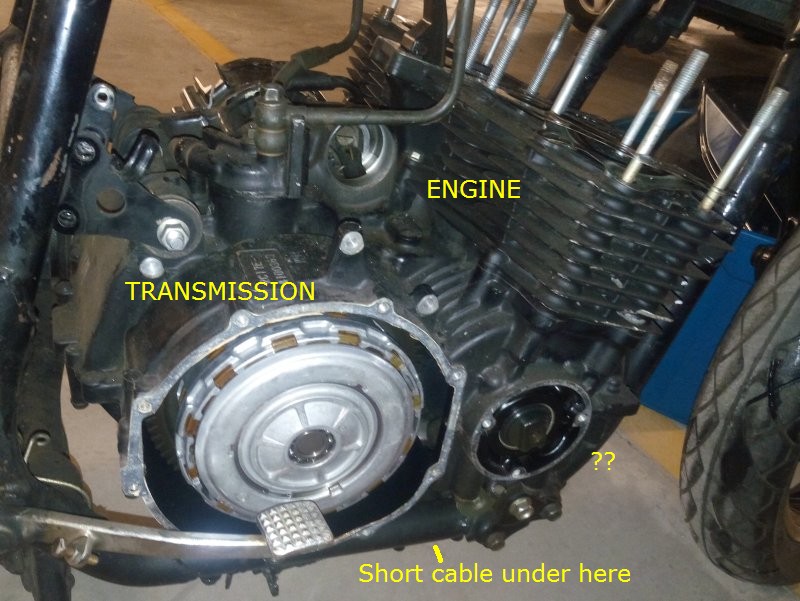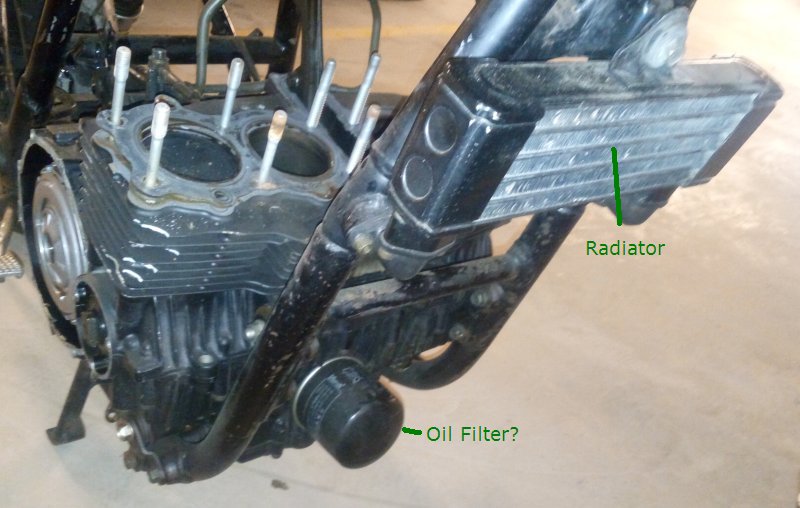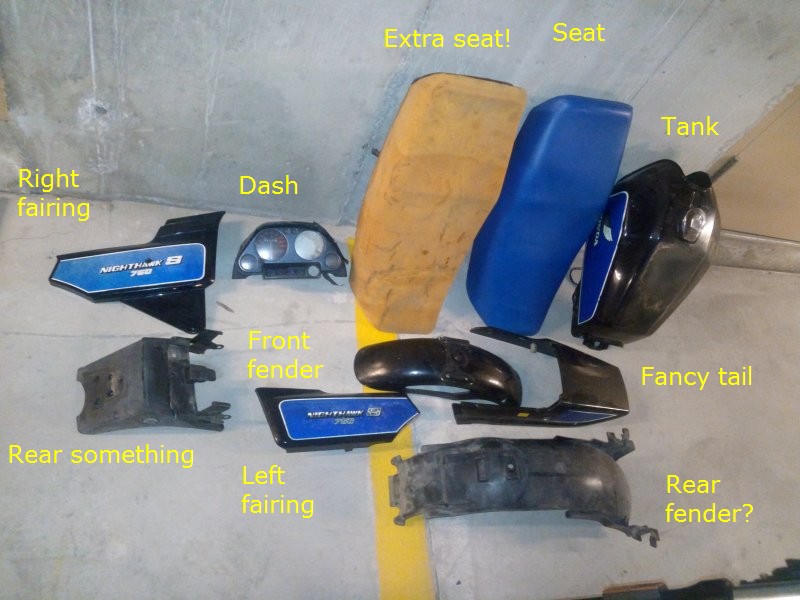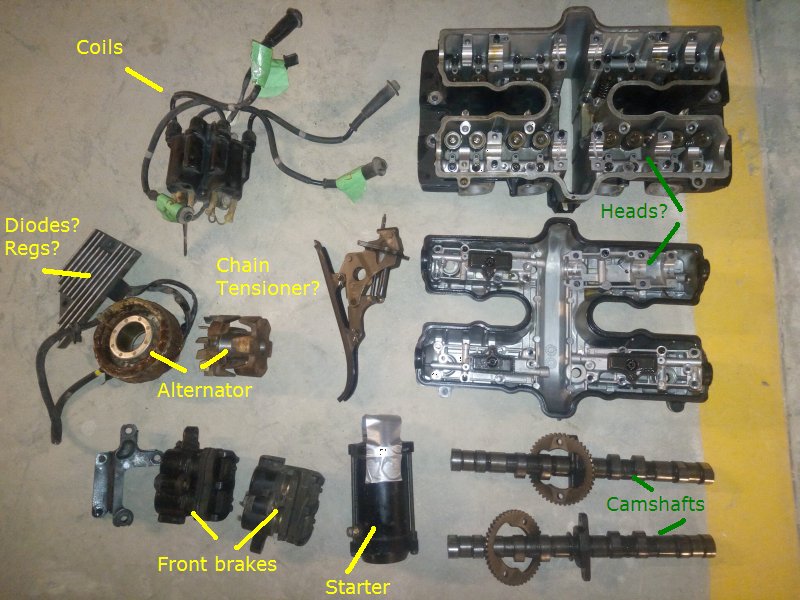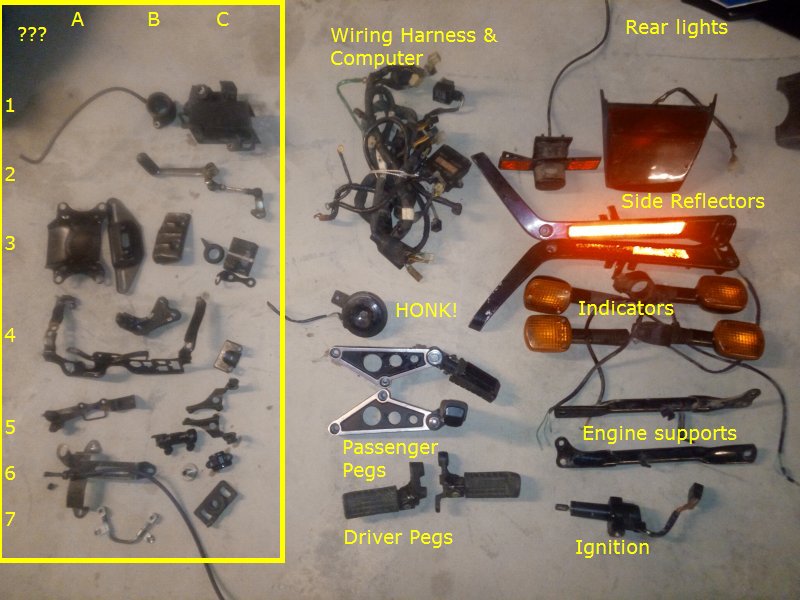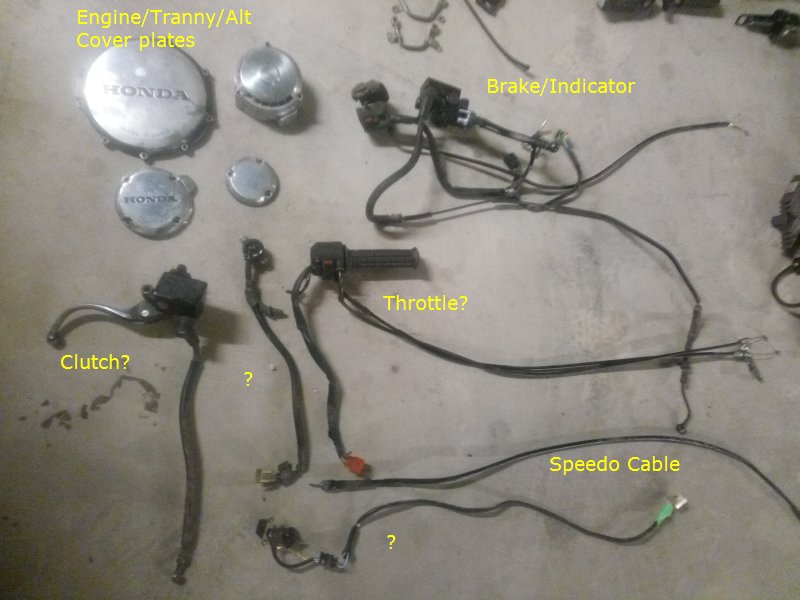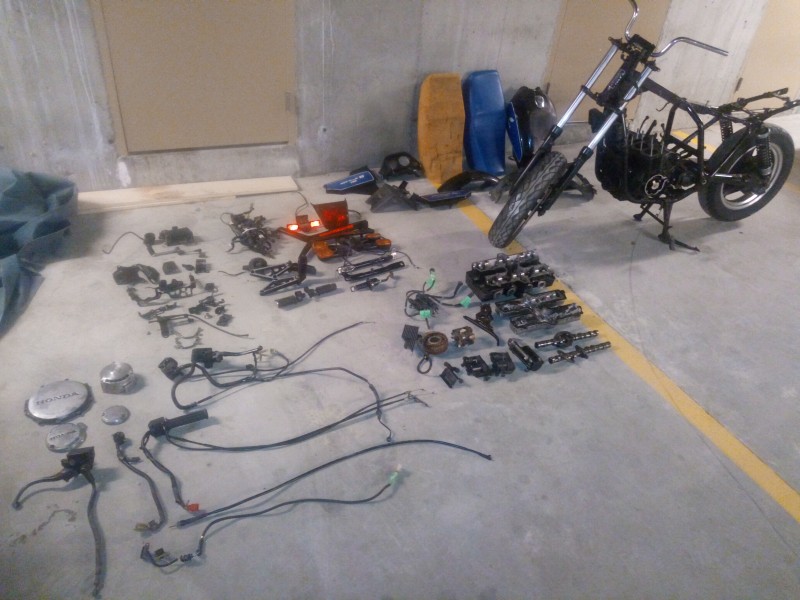 And, after a bunch of heaving and pondering and figuring out exactly, barely, by an 1/8" the one possible way to tumble, twist and pivot the engine out through the frame, I got it out.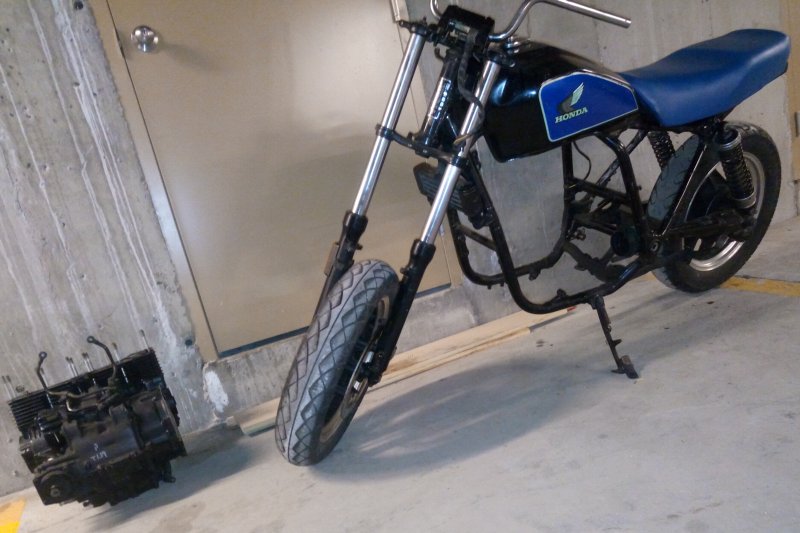 Great. Onto the next thing, I need a motor.