I have manufactured steel pressure end-plates for custom building a battery pack based on (any count of) Nissan Leaf modules.
These plates are laser cut and predrilled made of 2mm Magnelis steel and are easy to assemble in any configuration.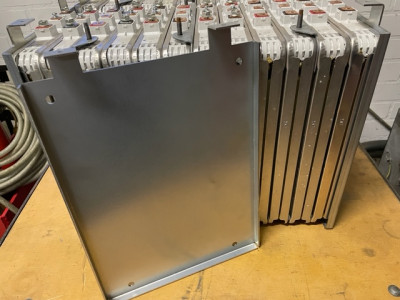 Each kit consists of 2 end-plates, 8pcs of special countersunk endnuts and 4pcs of 6mm threaded bar in apropriate length.
It is also possible to make a completely enclosed box by sliding in a bottom plate and side plates and closing the seam with glue or kit.
The top can be closed with a clear lexan cover or even a steel cover.
The price per kit is 50 euros without shipping