Discussion Starter
·
#1
·
Local junkyard accidentally picked up a 2012 Prius V. They never buy hybrids.
I'm wondering what I should yank from it. Open to advice.
I went today to look at it...
- To my shock, while the 12v battery was removed, the HV hybrid battery was still in there. The safety disconnect wasn't even deactivated. Eep! I later confirmed that they're not supposed to do hybrids, their price list doesn't even have hybrid parts on it.
- After a bit of back and forth to the yard, and the owner on the phone, they sold me the 202v battery as "a battery" ($33), so, now I at least have some smaller contactors and fuses and such too. They also sold me the inverter as an ECM ($50). I didn't have time to grab cables, hoses, reservoir or pump, so, I'll back tomorrow to try to yank those out.
Battery seems to be in good shape. I'm pretty happy to have it, they sell for $800 around here. While it's 80lbs and only 1.3kWh, it's 202v and 125A. So, instead of having to have my battery pack design finalized before testing, or building a test pack, this is a convenient test platform that'll give me ~5 miles at highway speed. Enough to get to the inspection shop and such when the time comes, to get me road-legal and street-parkable while I continue work on it.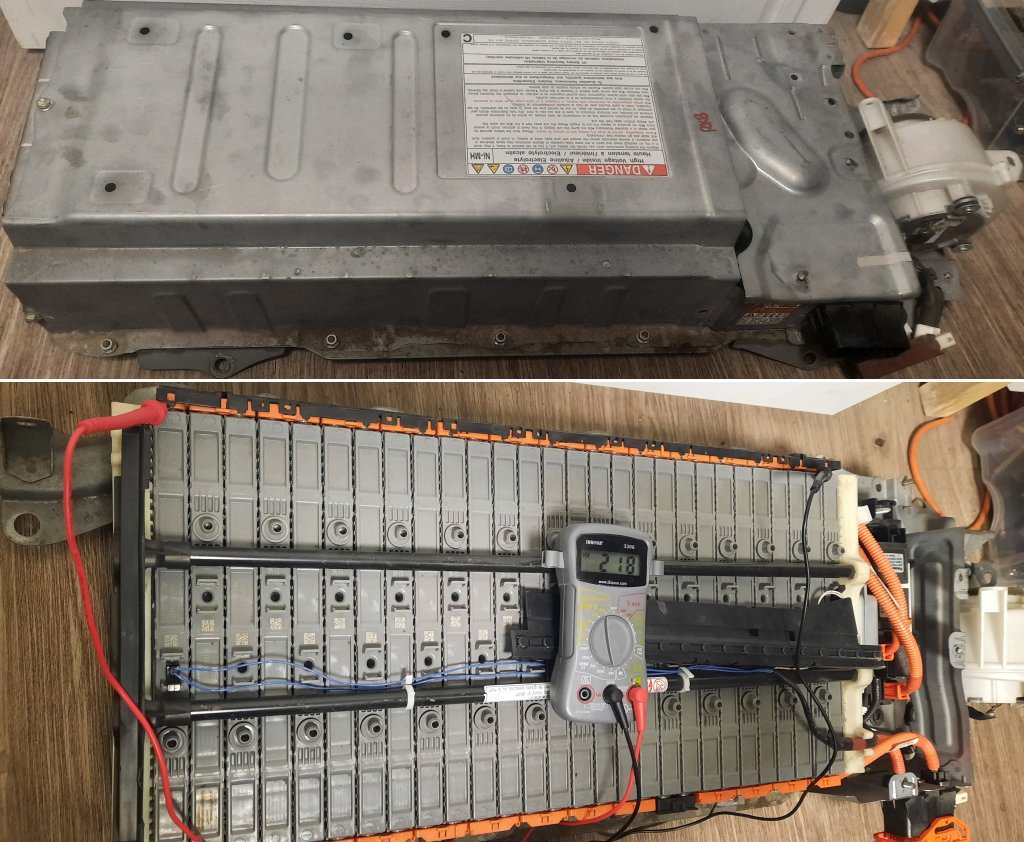 Contactors: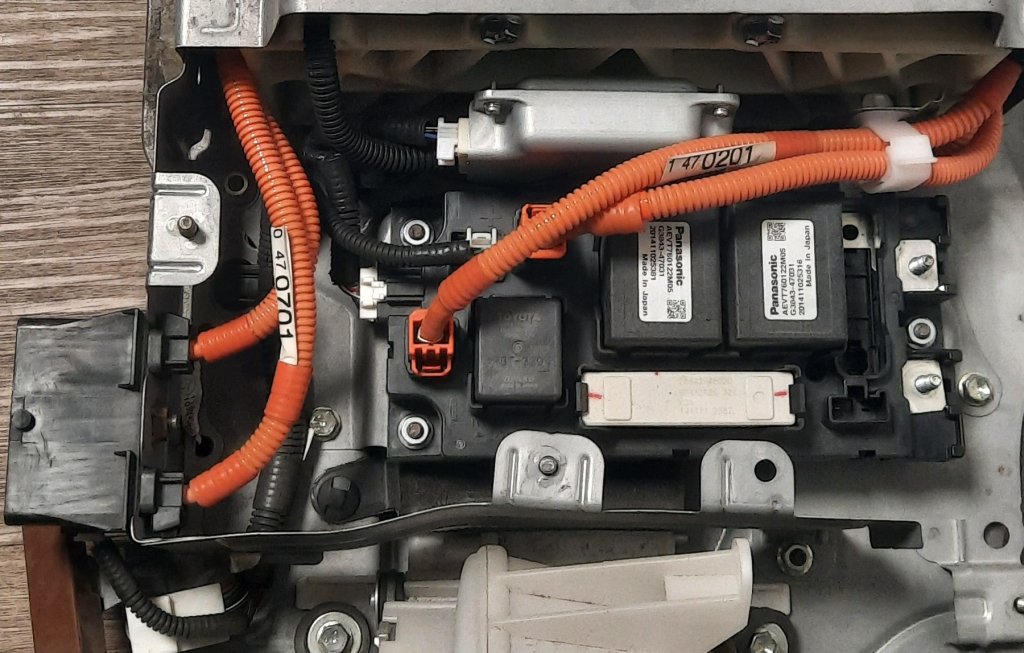 And the Gen 3 Inverter: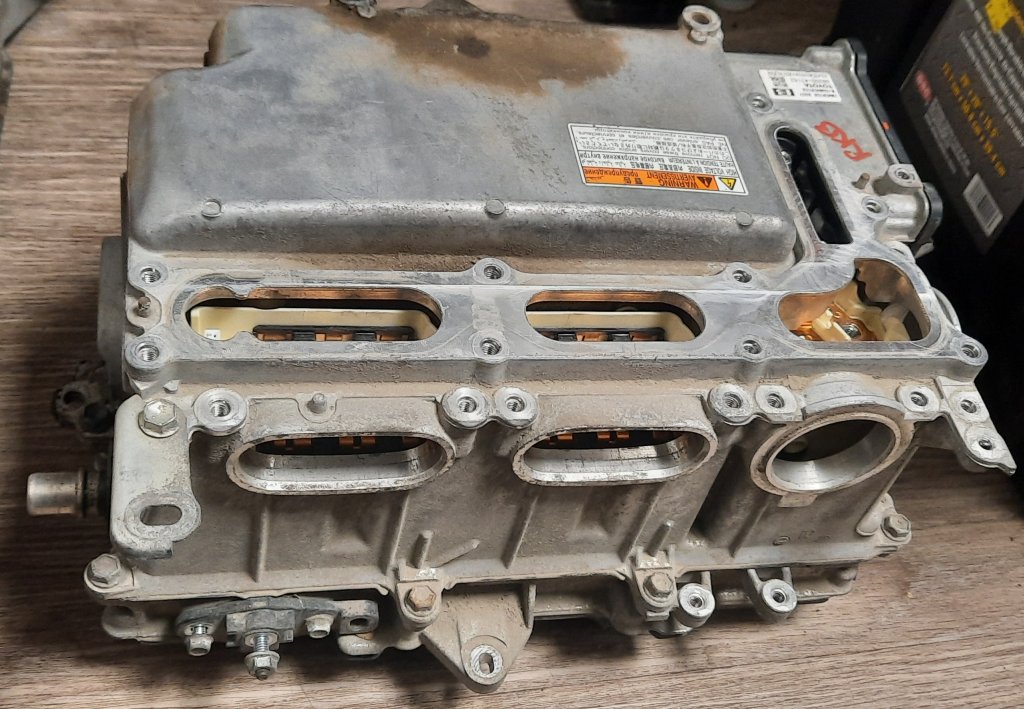 ...
That leaves the steering column (for sure the easiest ones to use are Prius) and the throttle pedal (just because I don't know what would have a nicer throttle pedal, I'm open to suggestions of other electronic pedals that would be more suitable in a sports car).
...
To recap my use case:
I have a 1970 Opel GT (small sports car).
I'm using a forklift motor, and so far, a Prius Gen 2 inverter that I might just give up on.
If it makes sense, I would grab the air conditioner from the Prius tomorrow too. Only because it's motor-controlled, (and the Gen 2 inverter already has a built-in inverter for it), not engine-driven. But if anyone has advice on that I'm interested. Should I only grab the motor/pump? Would it be foolish to buy the lines and the evaporator and condenser?
Anyone have any advice on what else I might want to snag while I'm there? I'm not likely to find another Prius in a self-serve lot for a couple years.